Dersleri yüzünden oldukça stresli bir ruh haline
sikiş hikayeleri
bürünüp özel matematik dersinden önce rahatlayabilmek için
amatör pornolar
kendisini yatak odasına kapatan genç adam telefonundan
porno resimleri
açtığı porno filmini keyifle seyir ederek yatağını
mobil porno
okşar ruh dinlendirici olduğunu iddia ettikleri özel
sex resim
bir masaj salonunda çalışan genç masör hem sağlık hem de huzur
sikiş
için gelip masaj yaptıracak olan kadını gördüğünde
porn
nutku tutulur tüm gün boyu seksi lezbiyenleri
sikiş
dikizleyerek onları en savunmasız anlarında fotoğraflayan azılı erkek lavaboya geçerek fotoğraflara bakıp koca yarağını keyifle okşamaya başlar
Our Group organises 3000+ Global Conferenceseries Events every year across USA, Europe & Asia with support from 1000 more scientific Societies and Publishes 700+ Open Access Journals which contains over 50000 eminent personalities, reputed scientists as editorial board members.
Citations : 2154
Journal of Biotechnology & Biomaterials received 2154 citations as per Google Scholar report
Index Copernicus
Google Scholar
Sherpa Romeo
Open J Gate
Genamics JournalSeek
Academic Keys
ResearchBible
China National Knowledge Infrastructure (CNKI)
Access to Global Online Research in Agriculture (AGORA)
Electronic Journals Library
RefSeek
Hamdard University
EBSCO A-Z
OCLC- WorldCat
SWB online catalog
Virtual Library of Biology (vifabio)
Publons
Geneva Foundation for Medical Education and Research
Euro Pub
ICMJE
In Association with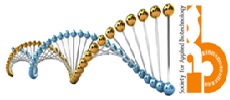 A novel approach for biogenic synthesis of silver chloride nanoparticles using leaf extracts of Cissus quadrangularis and their antibacterial efficacy
3rd World Congress on Biotechnology

P. Velusamy, V. Gopinath, S. Priyadarshini and N. Meera Priyadharsshini
AcceptedAbstracts: J Biotechnol Biomater
Abstract
Plant materials are emerging as an exciting resource for the development of non-toxic noble nanoparticles. In this study, we demonstrated a single step method for synthesis of silver chloride nanoparticles (AgCl-NPs) using leaf extract of Cissus quadrangularis under ambient condition. It was found that aqueous AgNO3 when treated with leaf extract of C. quadrangularis was reduced leading to the formation of AgCl-NPs which was continuously monitored by measuring the change in absorbance at different time intervals using UV?visible spectral studies. The synthesized particles were characterized by FTIR, XRD and FESEM to understand the nature, size and shape. The average size of the AgCl-NPs was found to be 13 nm. The antibacterial activity of AgCl-NPs was evaluated against Gram positive and Gram negative bacterial pathogens by minimum inhibitory concentration (MIC) test. Results showed that AgCl-NPs could inhibit the growth of tested bacteria and their MIC values were less than 7 μg/ mL. Thus, the leaf extract of C. quadrangularis could be used as a bio-reactant for the biogenic synthesis of AgCl-NPs and it can be used as potent antibacterial agent.
Biography
P. Velusamy has completed his Ph.D from Centre for Advanced studies in Botany, University of Madras. At present he is serving as faculty member in the Department of Biotechnology, SRM University, India. He has served as postdoctoral fellow in the Department of Biomedical Sciences at Academia Sinica, Taiwan and Department of Biotechnology at Chonnam National University, South Korea during 2004-2009. He is actively involved in, to explore the mechanism of antimicrobial activity with using biogenic nanoparticles. He has published 20 research papers, in reputed journals and serving as an editorial board member of repute.
Peer Reviewed Journals
Make the best use of Scientific Research and information from our 700 + peer reviewed, Open Access Journals
International Conferences 2023-24
Meet Inspiring Speakers and Experts at our 3000+ Global Annual Meetings
Top