Dersleri yüzünden oldukça stresli bir ruh haline
sikiş hikayeleri
bürünüp özel matematik dersinden önce rahatlayabilmek için
amatör pornolar
kendisini yatak odasına kapatan genç adam telefonundan
porno resimleri
açtığı porno filmini keyifle seyir ederek yatağını
mobil porno
okşar ruh dinlendirici olduğunu iddia ettikleri özel
sex resim
bir masaj salonunda çalışan genç masör hem sağlık hem de huzur
sikiş
için gelip masaj yaptıracak olan kadını gördüğünde
porn
nutku tutulur tüm gün boyu seksi lezbiyenleri
sikiş
dikizleyerek onları en savunmasız anlarında fotoğraflayan azılı erkek lavaboya geçerek fotoğraflara bakıp koca yarağını keyifle okşamaya başlar
Our Group organises 3000+ Global Conferenceseries Events every year across USA, Europe & Asia with support from 1000 more scientific Societies and Publishes 700+ Open Access Journals which contains over 50000 eminent personalities, reputed scientists as editorial board members.
Citations : 2154
Journal of Biotechnology & Biomaterials received 2154 citations as per Google Scholar report
Index Copernicus
Google Scholar
Sherpa Romeo
Open J Gate
Genamics JournalSeek
Academic Keys
ResearchBible
China National Knowledge Infrastructure (CNKI)
Access to Global Online Research in Agriculture (AGORA)
Electronic Journals Library
RefSeek
Hamdard University
EBSCO A-Z
OCLC- WorldCat
SWB online catalog
Virtual Library of Biology (vifabio)
Publons
Geneva Foundation for Medical Education and Research
Euro Pub
ICMJE
In Association with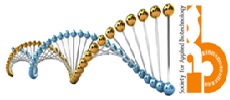 Activated sludge process for the treatment of sugar industry effluent
3rd World Congress on Biotechnology

Sujitha S, Gopal Samy B and Jegatheesan K
Posters: Agrotechnol
Abstract
The effluent, which is coming out from the sugar industry, is not fit for irrigation purposes or other usages. Untreated effluent cause severe pollution problems on land, plants, rivers and aqua creatures. The effects are extended to human beings through his feed containing the polluted food plants and animals. There are various origins of the sugar effluent like Mill house waste, Boiler house waste, Waste along with floor washings and Filter cloth wastes. This wastewater having severe pollution loads should be treated properly until they are free from pollutants. There are various methods available for the treatment of sugar effluent. Among them activated sludge process has a high pollutant removal efficiency and is suitable for normal atmospheric conditions. In this work an attempt was made to find out reason for frequent disturbance of microorganisms, which is present in the aerator tank and the various characteristics of wastewater like P H , Chemical Oxygen Demand (COD), Biological Oxygen Demand (BOD), Mixed Liquid Suspended Solids (MLSS), Sludge Volume Index (SVI), F/M ratio were determined before and after the treatment and reported. The various microbes present in the sludge were also identified and it was found that nearly 84.39 kg/day of urea and 60.38 kg/day of Diammonium Phosphate (DAP) were required to treat 800 m3 of effluent from the sugar industry using the activated sludge process.
Biography
Sujitha has completed his B.Tech-Biotechnology at St. Michael College of Engineering & Technology, Kalayarkoil and doing her M.Tech-Biotechnology in the same Institution. Prior to her M.Tech as well as now, she is working as Assistant Professor in the department of Biotechnology. She is also an active researcher doing many research works under the guidance of Dr. K. Jegatheesan. She has published a paper in a reputed national journal. She has also organized and attended various National level Symposiums, Seminars and workshops.
Peer Reviewed Journals
Make the best use of Scientific Research and information from our 700 + peer reviewed, Open Access Journals
International Conferences 2023-24
Meet Inspiring Speakers and Experts at our 3000+ Global Annual Meetings
Top