Dersleri yüzünden oldukça stresli bir ruh haline
sikiş hikayeleri
bürünüp özel matematik dersinden önce rahatlayabilmek için
amatör pornolar
kendisini yatak odasına kapatan genç adam telefonundan
porno resimleri
açtığı porno filmini keyifle seyir ederek yatağını
mobil porno
okşar ruh dinlendirici olduğunu iddia ettikleri özel
sex resim
bir masaj salonunda çalışan genç masör hem sağlık hem de huzur
sikiş
için gelip masaj yaptıracak olan kadını gördüğünde
porn
nutku tutulur tüm gün boyu seksi lezbiyenleri
sikiş
dikizleyerek onları en savunmasız anlarında fotoğraflayan azılı erkek lavaboya geçerek fotoğraflara bakıp koca yarağını keyifle okşamaya başlar
Our Group organises 3000+ Global Conferenceseries Events every year across USA, Europe & Asia with support from 1000 more scientific Societies and Publishes 700+ Open Access Journals which contains over 50000 eminent personalities, reputed scientists as editorial board members.
Citations : 2154
Journal of Biotechnology & Biomaterials received 2154 citations as per Google Scholar report
Index Copernicus
Google Scholar
Sherpa Romeo
Open J Gate
Genamics JournalSeek
Academic Keys
ResearchBible
China National Knowledge Infrastructure (CNKI)
Access to Global Online Research in Agriculture (AGORA)
Electronic Journals Library
RefSeek
Hamdard University
EBSCO A-Z
OCLC- WorldCat
SWB online catalog
Virtual Library of Biology (vifabio)
Publons
Geneva Foundation for Medical Education and Research
Euro Pub
ICMJE
In Association with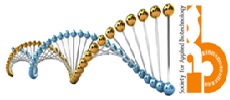 Analysis of promoter sequences from next generation transcriptome sequencing data of wheat near isogenic lines challenged with leafrust pathogen
3rd World Congress on Biotechnology

Sneha, Dharmendra Singh and Kunal Mukhopadhyay
Posters: Agrotechnol
Abstract
Promoters are non-coding regions in genomic that contain information crucial to the activation or repression of downstream genes. They are located upstream of the transcription start site (TSS) of a gene. The promoter region consists of certain short conserved DNA sequences known as cis-elements or motifs. The promoters are recognized by RNA polymerase, which then initiates transcription of the relevant gene under its control. Promoters control the expression of genes in response to one or more transcription factors. Prediction of promoters is of utmost importance in order to understand the regulation and expression patterns of genes, where confidence and accurate estimation is of fundamental requirement. With increasing numbers of plant genome sequences becoming available, it has become important to develop robust computational methods for detecting plant promoters. In the present study, four transcriptomes were sequenced using the Next Generation Sequencing technique SOLiD (Sequencing by Oligonucleotide Ligation and Detection). The CLC Genomics Workbench was used to assemble and analyze the transcriptomes. Preliminary examination of the sequences using softwares available at the website of SoftBerry revealed several promoters/ regulatory sequences. Softwares like TSSP-TCM, PlantProm DB, plant promoter database (ppdb) and GLAM2 were used to confirm promoters/ regulatory sequences/ motifs. The studies were focused on analysis of the promoters and check the expression levels of different promoters under different conditions of pathogenesis. We could obtain approximately 600 promoters and analysis of the expression profile revealed expression to be as high as 9133 times in infected conditions as compared to mock inoculated plants.
Biography
Sneha has completed her MSc in Bioinformatics in 2012 and Dharmendra Singh has submitted his Thesis for PhD in 2011 in the Department of Biotechnology, BIT Mesra, Ranchi. Dr Kunal Mukhopadhyay is a professor in the Department of Biotechnology, BIT Mesra, Ranchi since 2003 and specializes in plant molecular biology. The major focus of the research group is molecular biological studies of biotic stresses, particularly leafrust disease in wheat.
Peer Reviewed Journals
Make the best use of Scientific Research and information from our 700 + peer reviewed, Open Access Journals
International Conferences 2023-24
Meet Inspiring Speakers and Experts at our 3000+ Global Annual Meetings
Top