Dersleri yüzünden oldukça stresli bir ruh haline
sikiş hikayeleri
bürünüp özel matematik dersinden önce rahatlayabilmek için
amatör pornolar
kendisini yatak odasına kapatan genç adam telefonundan
porno resimleri
açtığı porno filmini keyifle seyir ederek yatağını
mobil porno
okşar ruh dinlendirici olduğunu iddia ettikleri özel
sex resim
bir masaj salonunda çalışan genç masör hem sağlık hem de huzur
sikiş
için gelip masaj yaptıracak olan kadını gördüğünde
porn
nutku tutulur tüm gün boyu seksi lezbiyenleri
sikiş
dikizleyerek onları en savunmasız anlarında fotoğraflayan azılı erkek lavaboya geçerek fotoğraflara bakıp koca yarağını keyifle okşamaya başlar
Our Group organises 3000+ Global Conferenceseries Events every year across USA, Europe & Asia with support from 1000 more scientific Societies and Publishes 700+ Open Access Journals which contains over 50000 eminent personalities, reputed scientists as editorial board members.
Citations : 2154
Journal of Biotechnology & Biomaterials received 2154 citations as per Google Scholar report
Index Copernicus
Google Scholar
Sherpa Romeo
Open J Gate
Genamics JournalSeek
Academic Keys
ResearchBible
China National Knowledge Infrastructure (CNKI)
Access to Global Online Research in Agriculture (AGORA)
Electronic Journals Library
RefSeek
Hamdard University
EBSCO A-Z
OCLC- WorldCat
SWB online catalog
Virtual Library of Biology (vifabio)
Publons
Geneva Foundation for Medical Education and Research
Euro Pub
ICMJE
In Association with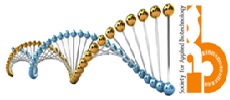 Antibacterial activity of Mangifera indica kernel extracts
3rd World Congress on Biotechnology

Alok Prakash
Posters: Agrotechnol
Abstract
Mango (Mangifera indica) is a fruit belonging to the genus Mangifera and family Anacardiaceae. Mango peels and seed kernels are the major by-products of mango juice industry, they are rich sources of natural bioactive compounds which play an important role in prevention of diseases. This study emphasized specifically on the potential of the mango Mangifera Indica seed kernel by discovering the prospective usage of mango seed kernels as a source of antibacterial compounds against Gram-positive (Staphylococcus aureus)and Gram-negative (Pseudomonas aeruginosa)bacterial strains. The significant increase in mango consumption in domestic activity leads to the accumulation of waste, especially its kernel. This study attempts to screen two varieties of mango kernels: Bannapalli and Senthura extracted using one extraction solvent i.e. distilled water to examine the potential of mango kernel as natural antibacterial against two bacterial strains: Staphylococcus aureus and Pseudomonas aeruginosa. Spread plate technique was employed to determine the antibacterial activity. Optimization of process conditions for extraction of antibacterial activity (having low number of colonies in plates) was conducted in Triplicates observation methods based on the experimental design by manipulating growth rate using kinetics and graphs. It was found that Bannapalli had the best antibacterial activity, utilizing distilled water as the extraction solvent. The maximum antibacterial activity at 37?C for 24h shows minimum number of colonies in plates. This finding would probably become an alternative source of new and natural antibacterial agents. A mango kernel extract has a bacteriostatic and antibacterial activity, and thus can be used in food products or cosmetics as a bacteriostatic and antibacterial agent. Furthermore, agents for preventing and treating acne or agents for preventing dental caries can be provided by adding said extract as an effective component.
Biography
Alok Prakash is pursuing his Bachelors in Biotechnology at the age of 20, from VIT University, Tamilnadu, India. Currently he has completed his second year of four years course. He is doing his summer internship from Britannia in Quality control department at Bangalore.
Peer Reviewed Journals
Make the best use of Scientific Research and information from our 700 + peer reviewed, Open Access Journals
International Conferences 2023-24
Meet Inspiring Speakers and Experts at our 3000+ Global Annual Meetings
Top