Dersleri yüzünden oldukça stresli bir ruh haline
sikiş hikayeleri
bürünüp özel matematik dersinden önce rahatlayabilmek için
amatör pornolar
kendisini yatak odasına kapatan genç adam telefonundan
porno resimleri
açtığı porno filmini keyifle seyir ederek yatağını
mobil porno
okşar ruh dinlendirici olduğunu iddia ettikleri özel
sex resim
bir masaj salonunda çalışan genç masör hem sağlık hem de huzur
sikiş
için gelip masaj yaptıracak olan kadını gördüğünde
porn
nutku tutulur tüm gün boyu seksi lezbiyenleri
sikiş
dikizleyerek onları en savunmasız anlarında fotoğraflayan azılı erkek lavaboya geçerek fotoğraflara bakıp koca yarağını keyifle okşamaya başlar
Our Group organises 3000+ Global Conferenceseries Events every year across USA, Europe & Asia with support from 1000 more scientific Societies and Publishes 700+ Open Access Journals which contains over 50000 eminent personalities, reputed scientists as editorial board members.
Citations : 2154
Journal of Biotechnology & Biomaterials received 2154 citations as per Google Scholar report
Index Copernicus
Google Scholar
Sherpa Romeo
Open J Gate
Genamics JournalSeek
Academic Keys
ResearchBible
China National Knowledge Infrastructure (CNKI)
Access to Global Online Research in Agriculture (AGORA)
Electronic Journals Library
RefSeek
Hamdard University
EBSCO A-Z
OCLC- WorldCat
SWB online catalog
Virtual Library of Biology (vifabio)
Publons
Geneva Foundation for Medical Education and Research
Euro Pub
ICMJE
In Association with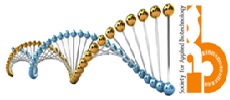 Applications of dental pulp stem cells (dpsc) in treatment of myocardial infraction
3rd World Congress on Biotechnology

N.K. Srilasya
Posters: Agrotechnol
Abstract
Stem cell research is a new field that is advancing at an incredible pace with new discoveries being reported from all over the world. Stem cells are powerful and unique cells that can multiply several times and, depending on the surrounding environment can form specific desired tissue or organ. This has the potential to provide solutions for several incurable diseases or injuries. There are 3 types of stem cells: human embryonic stem cells, adult stem cells and induced pleuripotent stem cells. Dental pulp cells are adult stem cells fond in both baby teeth and wisdom teeth. Dental pulp stem cells are new era of tissue engineering. Human dental pulp contains precursor cells termed dental pulp stem cells (DPSC) that show self-renewal and multilineage differentiation and also secrete multiple proangiogenic and antiapoptotic factors. Dental pulp was rich in different stem cell types such as: Chondrocytes: which are stem cells that have the ability to regenerate cartilage and these cells play an important role in the treatment of arthritis and joint diseases. Adipocytes: stem cells that have the ability to repair damaged cardiac tissues following a heart attack. Mesenchymal Stem Cells: They have the ability to differentiate into various types of reparative cells. Dental cells can differentiate into cardiac cells that have the potential to repair damage caused by myocardial infarction. The infracted heart heals by scar formation, and large myocardial infarctions typically result in heart failure. Although adult stem cells with the capacity to transform into various cardiac cell types and to secrete cardio protective cytokines have been identified, endogenous repair mechanisms in the adult heart are not sufficient for meaningful tissue regeneration. These observations, however, suggest that it may be feasible to develop interventions aimed at enhancing these processes, and to promote functional, and eventually, structural recovery of the infarcted heart (MSCs) are promising cell types in the treatment of cardiac dysfunction. They may trigger production of reparative growth factors, replace damaged cells and create an environment that favors endogenous cardiac repair. To achieve the maximal clinical benefits, ex-vivo manipulation can further enhance MSC therapeutic potential. To examine whether these cells could have therapeutic potential in the repair of myocardial infarction (MI), DPSC can be infected with a retrovirus encoding the green fluorescent protein (GFP) and expanded ex vivo. Human dental pulp stem cells improve left ventricular function, induce angiogenesis, and reduce infarct size in rats with acute myocardial infarction. Conclusions? The recognition that the differentiation of hCSCs (human cardiac stem cells) into mechanically integrated cardiomyocytes has important clinical implications for the treatment of human heart failure. DPSC could provide a novel alternative cell population for cardiac repair, at least in the setting of acute MI.
Biography
Peer Reviewed Journals
Make the best use of Scientific Research and information from our 700 + peer reviewed, Open Access Journals
International Conferences 2023-24
Meet Inspiring Speakers and Experts at our 3000+ Global Annual Meetings
Top