Dersleri yüzünden oldukça stresli bir ruh haline
sikiş hikayeleri
bürünüp özel matematik dersinden önce rahatlayabilmek için
amatör pornolar
kendisini yatak odasına kapatan genç adam telefonundan
porno resimleri
açtığı porno filmini keyifle seyir ederek yatağını
mobil porno
okşar ruh dinlendirici olduğunu iddia ettikleri özel
sex resim
bir masaj salonunda çalışan genç masör hem sağlık hem de huzur
sikiş
için gelip masaj yaptıracak olan kadını gördüğünde
porn
nutku tutulur tüm gün boyu seksi lezbiyenleri
sikiş
dikizleyerek onları en savunmasız anlarında fotoğraflayan azılı erkek lavaboya geçerek fotoğraflara bakıp koca yarağını keyifle okşamaya başlar
Our Group organises 3000+ Global Conferenceseries Events every year across USA, Europe & Asia with support from 1000 more scientific Societies and Publishes 700+ Open Access Journals which contains over 50000 eminent personalities, reputed scientists as editorial board members.
Citations : 2154
Journal of Biotechnology & Biomaterials received 2154 citations as per Google Scholar report
Index Copernicus
Google Scholar
Sherpa Romeo
Open J Gate
Genamics JournalSeek
Academic Keys
ResearchBible
China National Knowledge Infrastructure (CNKI)
Access to Global Online Research in Agriculture (AGORA)
Electronic Journals Library
RefSeek
Hamdard University
EBSCO A-Z
OCLC- WorldCat
SWB online catalog
Virtual Library of Biology (vifabio)
Publons
Geneva Foundation for Medical Education and Research
Euro Pub
ICMJE
In Association with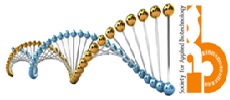 Approaches to lead generation - A novel molecular target in cancer drug discovery development
3rd World Congress on Biotechnology

P. Sarita Rajender, RajenderVadija,Thirupathi Mukkera and Uma Vuruputuri
ScientificTracks Abstracts: J Biotechnol Biomater
Abstract
Cell regulation is an essential mechanism in cell proliferation and has close relationship with carcinogenesis.The main focus in cancer research is on the formation, activation, inactivation,of Cyclin ? CDK(Cyclin Dependent Kinase) complex which forms the basis of cell regulation (1).Cyclin X1 is a new member of cyclin family which is located in nucleus, whose expression is induced by DNA damageand is transcriptionally activated by P53 tumour suppressor gene (2). CyclinX1 exerts a negative feedback regulation of P53 by regulating dephosphorylation of Mdm2, an Oncoprotein, by complexing with PP2A during nucleolar stress. (3,4). The main objective is to inhibit the binding of PP2A- Mdm2 complex (5)and with cyclin X1 which stabilizes P53 leading to cellcycle arrestor apoptosis. In the present work, the 3D model of cyclin X1is generated using homology modeling techniques and validation protocols. Active site prediction is carried out using various server tools and Schrodinger Suite, which allow envisaging the important pockets for putative receptor binding.(6,7,8).Further studies are aimed at designing new chemical entities which may be used as potent anti cancer therapeutic leads.
Biography
P. Sarita Rajender, DST ? Scientist at The Department of Chemistry, Nizam College, Osmania University since 2009 and has completedPh.D in Synthetic Organic Chemistry in the year 1996. She is a post-doctoral research fellow working on novel platforms for finding new leads in Cancer therapy. Patenting process is under progress for promising new lead molecules. Her field of research interest includes modeling of novel protein targets & identification of new chemical entities (NCE?s) using Computational Chemistry, Chemical-Biology and Software tools. She has mentored PG students in their dissertation workduring teaching tenure. She has actively involved in organizing seminars/ workshop for students. Dr. P. SaritaRajender published several research articles in reputed international journals and has presented papers at various International and National Conferences.
Peer Reviewed Journals
Make the best use of Scientific Research and information from our 700 + peer reviewed, Open Access Journals
International Conferences 2023-24
Meet Inspiring Speakers and Experts at our 3000+ Global Annual Meetings
Top