Dersleri yüzünden oldukça stresli bir ruh haline
sikiş hikayeleri
bürünüp özel matematik dersinden önce rahatlayabilmek için
amatör pornolar
kendisini yatak odasına kapatan genç adam telefonundan
porno resimleri
açtığı porno filmini keyifle seyir ederek yatağını
mobil porno
okşar ruh dinlendirici olduğunu iddia ettikleri özel
sex resim
bir masaj salonunda çalışan genç masör hem sağlık hem de huzur
sikiş
için gelip masaj yaptıracak olan kadını gördüğünde
porn
nutku tutulur tüm gün boyu seksi lezbiyenleri
sikiş
dikizleyerek onları en savunmasız anlarında fotoğraflayan azılı erkek lavaboya geçerek fotoğraflara bakıp koca yarağını keyifle okşamaya başlar
Our Group organises 3000+ Global Conferenceseries Events every year across USA, Europe & Asia with support from 1000 more scientific Societies and Publishes 700+ Open Access Journals which contains over 50000 eminent personalities, reputed scientists as editorial board members.
Citations : 2154
Journal of Biotechnology & Biomaterials received 2154 citations as per Google Scholar report
Index Copernicus
Google Scholar
Sherpa Romeo
Open J Gate
Genamics JournalSeek
Academic Keys
ResearchBible
China National Knowledge Infrastructure (CNKI)
Access to Global Online Research in Agriculture (AGORA)
Electronic Journals Library
RefSeek
Hamdard University
EBSCO A-Z
OCLC- WorldCat
SWB online catalog
Virtual Library of Biology (vifabio)
Publons
Geneva Foundation for Medical Education and Research
Euro Pub
ICMJE
In Association with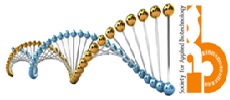 Association of DAPK1 gene methylation with the prognosis in epithelial ovarian carcinoma (EOC) patients
3rd World Congress on Biotechnology

AB Rashid Mir, Imtiyaz Ahmad Najar, Prasant Yadav, Jamsheed Javed, Mariyam Zubari, Shazia Farooq, Gauri Gandhi, Prakash C Ray, Sagar Dholariya and Alpana Saxena
Posters: Agrotechnol
Abstract
Background: Novel strategies for early detection of EOC, the most common and second most lethal cancer in Indian women, are urgently needed. Silencing tumor suppressor genes via DNA methylation has established hypermethylation as one of the most frequent molecular alterations that may initiate and drive many types of human neoplasia including EOC .To determine the alterations of tumor suppressor gene DAPK1 gene in EOC patients to explore the possibilities of identifying potential minimally invasive markers in blood of the patients, which could help in the clinical practice as a diagnostic and prognostic marker. Methods: Fifty EOC patients with primary epithelial ovarian cancer were selected for the study; Genomic DNA extracted from fresh peripheral blood & serum followed by sodium bisulfate modification .The p16 methylation was detected using methylation- specific PCR (MSP). The DAPK1 gene methylation status was correlated with age, stage, menopause, Ca125.5 and clinic pathological features. Results: The frequencies of DAPK1 gene methylation in EOC patients were found to be 68%. The significant association was seen with age at diagnosis, menopause and stage (P = 0.043). Patients with high methylation indices had poor prognosis (p<0.001, Hazards ratio=14.58) with age (P = 0.043), and tumor stage (P = 0.033). Aberrant methylation of DAPK1 gene was strongly associated with EOC patients (P = 0.037). Conclusions: Our results that the methylated loci of TSGs (DAPK1 gene) may be employed as clinically useful biomarkers for prognosis and diagnosis of EOC noninvasively using readily available body fluid by MS-PCR and proved to be efficient and cost- effective method.
Biography
Peer Reviewed Journals
Make the best use of Scientific Research and information from our 700 + peer reviewed, Open Access Journals
International Conferences 2023-24
Meet Inspiring Speakers and Experts at our 3000+ Global Annual Meetings
Top