Dersleri yüzünden oldukça stresli bir ruh haline
sikiş hikayeleri
bürünüp özel matematik dersinden önce rahatlayabilmek için
amatör pornolar
kendisini yatak odasına kapatan genç adam telefonundan
porno resimleri
açtığı porno filmini keyifle seyir ederek yatağını
mobil porno
okşar ruh dinlendirici olduğunu iddia ettikleri özel
sex resim
bir masaj salonunda çalışan genç masör hem sağlık hem de huzur
sikiş
için gelip masaj yaptıracak olan kadını gördüğünde
porn
nutku tutulur tüm gün boyu seksi lezbiyenleri
sikiş
dikizleyerek onları en savunmasız anlarında fotoğraflayan azılı erkek lavaboya geçerek fotoğraflara bakıp koca yarağını keyifle okşamaya başlar
Our Group organises 3000+ Global Conferenceseries Events every year across USA, Europe & Asia with support from 1000 more scientific Societies and Publishes 700+ Open Access Journals which contains over 50000 eminent personalities, reputed scientists as editorial board members.
Citations : 2154
Journal of Biotechnology & Biomaterials received 2154 citations as per Google Scholar report
Index Copernicus
Google Scholar
Sherpa Romeo
Open J Gate
Genamics JournalSeek
Academic Keys
ResearchBible
China National Knowledge Infrastructure (CNKI)
Access to Global Online Research in Agriculture (AGORA)
Electronic Journals Library
RefSeek
Hamdard University
EBSCO A-Z
OCLC- WorldCat
SWB online catalog
Virtual Library of Biology (vifabio)
Publons
Geneva Foundation for Medical Education and Research
Euro Pub
ICMJE
In Association with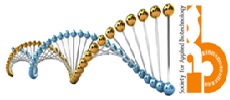 At-line monitoring flow cytometric approach for lipid and carotenoid detection in yeasts
3rd World Congress on Biotechnology

Teresa Lopes da Silva and Alberto Reis
AcceptedAbstracts: J Biotechnol Biomater
Abstract
Microbial oils can be used as feedstock for biodiesel production. Compared to other vegetable oils and animal fats, the production of microbial oil has many advantages: short life cycle, less labor required and easier to scale-up. However, at present, the major obstacle for commercialization of biodiesel obtained from microbial lipids is the high production cost involved. Therefore it is crucial to explore approaches to reduce the price of microbial biodiesel process as the coproduction of microbial lipids and high value added-products. Biodiesel production from yeasts may have particular interest as these microorganisms may contain a high lipid content which can be extracted and converted into biofuel. In addition, some yeasts (Rhodotorula sp.) contain carotenoids of high commercial interest (beta-carotene, others) which are used as natural food colorants and feed additives in aquaculture. The co-extraction of lipids and carotenoids from the yeast biomass, in a biorefinary concept, will allow the economical sustainable biofuel production since the high-value added products (carotenoids) will support the fuel production. Therefore it is crucial to monitor the lipid and carotenoid production when producing these compounds from yeast. If at-line information is available, it is possible to change the process control strategy during the process progress, in order to achieve the maximum productivities by changing the operational conditions (agitation, aeration, medium composition, etc.). Such approach is not possible when using conventional microbiology techniques such as optical density, dry cell weight or colony forming units, currently used for process monitoring. In the present work we used flow Cytometry to at-line monitor the lipid and carotenoid content in some Rhodotorula species. Such approach allows the quick process optimization from bench to pilot scale.
Biography
Teresa Lopes da Silva is a Chemical Engineer, done her Ph.D. degree (Biochemical Engineering) from the University of ?vora in 2005. She is a Researcher at the National Laboratory for Energy and Geology (LNEG). She is the head of the Flow Cytometry Group at the Bioenergy Unit/LNEG and leads the Biotechnology Process Group of the Iberian Cytometry Society. She was awarded as a postdoc at the Birmingham University (UK) in 2006. She authored over 30 international peer-review scientific publications.
Peer Reviewed Journals
Make the best use of Scientific Research and information from our 700 + peer reviewed, Open Access Journals
International Conferences 2023-24
Meet Inspiring Speakers and Experts at our 3000+ Global Annual Meetings
Top