Dersleri yüzünden oldukça stresli bir ruh haline
sikiş hikayeleri
bürünüp özel matematik dersinden önce rahatlayabilmek için
amatör pornolar
kendisini yatak odasına kapatan genç adam telefonundan
porno resimleri
açtığı porno filmini keyifle seyir ederek yatağını
mobil porno
okşar ruh dinlendirici olduğunu iddia ettikleri özel
sex resim
bir masaj salonunda çalışan genç masör hem sağlık hem de huzur
sikiş
için gelip masaj yaptıracak olan kadını gördüğünde
porn
nutku tutulur tüm gün boyu seksi lezbiyenleri
sikiş
dikizleyerek onları en savunmasız anlarında fotoğraflayan azılı erkek lavaboya geçerek fotoğraflara bakıp koca yarağını keyifle okşamaya başlar
Our Group organises 3000+ Global Conferenceseries Events every year across USA, Europe & Asia with support from 1000 more scientific Societies and Publishes 700+ Open Access Journals which contains over 50000 eminent personalities, reputed scientists as editorial board members.
Citations : 2154
Journal of Biotechnology & Biomaterials received 2154 citations as per Google Scholar report
Index Copernicus
Google Scholar
Sherpa Romeo
Open J Gate
Genamics JournalSeek
Academic Keys
ResearchBible
China National Knowledge Infrastructure (CNKI)
Access to Global Online Research in Agriculture (AGORA)
Electronic Journals Library
RefSeek
Hamdard University
EBSCO A-Z
OCLC- WorldCat
SWB online catalog
Virtual Library of Biology (vifabio)
Publons
Geneva Foundation for Medical Education and Research
Euro Pub
ICMJE
In Association with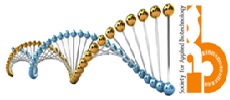 B-cert: A training program for producers of bioengineered plants
4th World Congress on Biotechnology

Ronnie W. Heiniger
ScientificTracks Abstracts: J Biotechnol Biomater
Abstract
The introduction of genetically-engineered (GE) plants that produce proteins that have pharmaceutical uses for improving human health or reducing diseases depends upon production systems capable of producing these GE plants in controlled conditions that prevent the movement of genetic materials from the target plant into the environment. As a result of public concern over the stewardship of biotechnology in the US, USDA-APHIS developed the Biotechnology Quality Management System (BQMS) program. BQMS is a federal program designed to improve the stewardship of GM organisms through intensive education, monitoring, and oversight of all aspects of process from laboratory to the field. The BQMS Program helps organizations involved in biotechnology research and development, including small businesses and academic researchers, analyze the critical control points within their management systems to better maintain compliance with the APHIS regulations (7 CFR part 340) for the import, interstate movement, and field release of regulated genetically engineered (GE) organisms. Unfortunately, the BQMS program does not address one of the most important links in the production process-the grower. To correct this deficiency North Carolina State University in cooperation with the North Carolina Biotechnology Center and the Northeastern Economic Development Corporation have developed a grower certification program called B-Cert. The B-Cert program brings together the procedures required to prevent loss of genetic materials from the target site, the standards for certification, and the requirements established by USDA-APHIS for growing transgenic crops to develop guidelines and standards for crop management, isolation requirements, equipment sanitation, environmental safeguards, record keeping requirements, and other critical processes.
Biography
Ronnie W. Heiniger is a Professor in the Crop Science Department at North Carolina State University. He received his Ph.D. in crop ecology from Kansas State University in 1994. Heiniger has worked for the past 15 years as a research and extension specialist at the Vernon G. James Research and Extension Center in Plymouth, NC. Heiniger is known for his applied research and has published over 30 journal articles and presented papers covering his work in precision agriculture and crop management. Heiniger has received the Gerold O Mott Award for outstanding research from the American Society of Agronomy and is a member of the Academy of Outstanding Extension Specialists at North Carolina State University.
Peer Reviewed Journals
Make the best use of Scientific Research and information from our 700 + peer reviewed, Open Access Journals
International Conferences 2023-24
Meet Inspiring Speakers and Experts at our 3000+ Global Annual Meetings
Top