Dersleri yüzünden oldukça stresli bir ruh haline
sikiş hikayeleri
bürünüp özel matematik dersinden önce rahatlayabilmek için
amatör pornolar
kendisini yatak odasına kapatan genç adam telefonundan
porno resimleri
açtığı porno filmini keyifle seyir ederek yatağını
mobil porno
okşar ruh dinlendirici olduğunu iddia ettikleri özel
sex resim
bir masaj salonunda çalışan genç masör hem sağlık hem de huzur
sikiş
için gelip masaj yaptıracak olan kadını gördüğünde
porn
nutku tutulur tüm gün boyu seksi lezbiyenleri
sikiş
dikizleyerek onları en savunmasız anlarında fotoğraflayan azılı erkek lavaboya geçerek fotoğraflara bakıp koca yarağını keyifle okşamaya başlar
Our Group organises 3000+ Global Conferenceseries Events every year across USA, Europe & Asia with support from 1000 more scientific Societies and Publishes 700+ Open Access Journals which contains over 50000 eminent personalities, reputed scientists as editorial board members.
Citations : 2154
Journal of Biotechnology & Biomaterials received 2154 citations as per Google Scholar report
Index Copernicus
Google Scholar
Sherpa Romeo
Open J Gate
Genamics JournalSeek
Academic Keys
ResearchBible
China National Knowledge Infrastructure (CNKI)
Access to Global Online Research in Agriculture (AGORA)
Electronic Journals Library
RefSeek
Hamdard University
EBSCO A-Z
OCLC- WorldCat
SWB online catalog
Virtual Library of Biology (vifabio)
Publons
Geneva Foundation for Medical Education and Research
Euro Pub
ICMJE
In Association with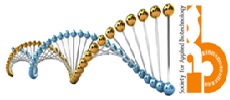 Bienzymatic bioprocess for the conversion of 2-hydroxyisobutyronitrile into 2-hydroxyisobutyric acid
3rd World Congress on Biotechnology

Shashi Kant Bhatia, R.K Bhatia, Mehta P.K and Bhalla T.C
Posters: Agrotechnol
Abstract
Alcaligenes sp. MTCC 10674 was isolated as 2-hydroxyisobutyronitrile hydrolyzing bacterium from soil of orchid gardens of Himachal Pradesh. Acetone cyanohydrin hydrolyzing activity of this organism comprised of nitrile hydratase and amidase activities. The media components and culture parameter for production of acetone cyanohydrin hydrolyzing enzyme activity by this bacterial isolate were optimized using response surface methodology and inducer mediation approach was also used to enhance the acetone cyanohydrin hydrolyzing activity. Isobutyronitrile (40 mM) acted as a carbon source as well as inducer for growth of Alcaligenes sp. MTCC 10674 and expression of acetone cyanohydrin hydrolyzing activity. Optimization of culture condition using response surface methodology increased acetone cyanohydrin hydrolyzing activity by 1.3 fold, while inducer mediation approach increased the activity by 1.2 fold. The half life of this enzyme was 25 h at 15?C. V max and K m value for acetone cyanohydrin hydrolyzing enzyme was 0.71 μmole mg -1 min -1 and 14.3 mM, when acetone cyanohydrin was used as substrate. Acetone cyanohydrin hydrolyzing enzyme encountered product inhibition and IC50 and K i value were calculated to be 28 mM and 10.2 mM respectively, when product α-hydroxyisobutyric acid was added in the reaction. Under optimized reaction condition 0.33 M acetone cyanohydrin was fully converted by 3 mgdcwml - resting cell in 6 h 40 min at 40 ml fed batch scale with 25.6 mgml - α-hydroxyisobutyric acid accumulation. The characterization of acetone cyanohydrins hydrolyzing activity revealed that it comprises of bienzymatic nitrile hydrolyzing system i.e. nitrile hydratase and amidase for the production of α-hydroxyisobutyric acid from acetone cyanohydrin and maximum 70% yield is being reported for the first time.
Biography
Shashi Kant Bhatia has completed his M.Sc in Biotechnology in 2007 and persuing Ph.D in Biotechnology from Dept. of Biotechnology, Himachal Pradesh University. He is working on nitrile hydrolyzing enzymes of Alcaligenes sp. for the synthesis of hydroxy acid from their corresponding hydroxynitriles.
Peer Reviewed Journals
Make the best use of Scientific Research and information from our 700 + peer reviewed, Open Access Journals
International Conferences 2023-24
Meet Inspiring Speakers and Experts at our 3000+ Global Annual Meetings
Top