Dersleri yüzünden oldukça stresli bir ruh haline
sikiş hikayeleri
bürünüp özel matematik dersinden önce rahatlayabilmek için
amatör pornolar
kendisini yatak odasına kapatan genç adam telefonundan
porno resimleri
açtığı porno filmini keyifle seyir ederek yatağını
mobil porno
okşar ruh dinlendirici olduğunu iddia ettikleri özel
sex resim
bir masaj salonunda çalışan genç masör hem sağlık hem de huzur
sikiş
için gelip masaj yaptıracak olan kadını gördüğünde
porn
nutku tutulur tüm gün boyu seksi lezbiyenleri
sikiş
dikizleyerek onları en savunmasız anlarında fotoğraflayan azılı erkek lavaboya geçerek fotoğraflara bakıp koca yarağını keyifle okşamaya başlar
Our Group organises 3000+ Global Conferenceseries Events every year across USA, Europe & Asia with support from 1000 more scientific Societies and Publishes 700+ Open Access Journals which contains over 50000 eminent personalities, reputed scientists as editorial board members.
Citations : 2154
Journal of Biotechnology & Biomaterials received 2154 citations as per Google Scholar report
Index Copernicus
Google Scholar
Sherpa Romeo
Open J Gate
Genamics JournalSeek
Academic Keys
ResearchBible
China National Knowledge Infrastructure (CNKI)
Access to Global Online Research in Agriculture (AGORA)
Electronic Journals Library
RefSeek
Hamdard University
EBSCO A-Z
OCLC- WorldCat
SWB online catalog
Virtual Library of Biology (vifabio)
Publons
Geneva Foundation for Medical Education and Research
Euro Pub
ICMJE
In Association with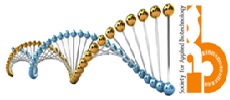 Biochemical, rheological and sensory changes in probiotic yoghurt made with natural microflora of dahi during refrigerated storage
3rd World Congress on Biotechnology

Tariq Masud and Talat Mehmood
AcceptedAbstracts: J Biotechnol Biomater
Abstract
Dahi is one of famous fermented milk products in SAARC countries that also possess anti-bacterial properties and provides relief in gastro intestinal problems. It was believed that dahi is rich source of probioitc bacteria that were well adapted to local environments. In this study probiotic yoghurt was prepared in three different combinations by selected probiotic strains i.e. L. acidophilus La06FT, L. bulgaricus TLb06FT and S. thermophilus S02FT which were previously characterized as probiotic and have non-antagonistic behavior. Biochemical, rheological and sensory changes in these combinations were recorded for 28 days of storage at the temperature of 4oC. Among the studied variables; change in titratable acidity and pH differ significantly (P <0.05) among various preparations during storage. At 0 day the highest acidity and lowest pH value was obtained with Y1 and consistent inverse relationship was maintained up till 28 days of storage. Similarly, syneresis, viscosity, viable counts and antibacterial activities changed significantly (P <0.05) during storage. Organoleptic evaluation of all yoghurt preparations revealed that Y1 has maximum overall acceptability followed by Y2, Y3 and Y0. It was ascertained that a yoghurt preparation Y1 made with 1:1:1 ratio of these probiotic strains have high keeping and sensory values. Y0: Non probiotic starter culture bacteria i.e L. bulgaricus (TLb07FT) and S. thermophilus (ST01FT) in ratio of 2:1 used as control Y1: Preparation of yoghurt with three probiotic strains L. bulgaricus TLb06FT, S. thermophilus ST02FT and Lb. acidophilus (LA06FT) in the ratio of 1:1:1. Y2: Preparation of yoghurt with two probiotic strains L. bulgaricus TLb06FT and S. thermophilus S02FT in the ratio of 1:2. Y3: Preparation of yoghurt with two probiotic strains L. bulgaricus (TLb06FT) and S. thermophilus (S02FT) in the ratio of 1:1.
Biography
Tariq Masud is a Professor/Chairman of the Department of Food Technology, PMAS, AAUR, Pakistan. He has a rich experience (> 29 years) in research and academics having 93 research publications in journals of international repute. He has 6 patents and 2 books in his credit and supervised > 63 M. Sc. (Hons.) and 6 PhD students. Being a food biotechnologist, he characterized probiotic cultures for fermented milk products and their phages. He also identified Withiania coagulans as a useful replacement for rennet. Moreover he has also generated new knowledge for the storage life of tomatoes, mangoes, potato, apricot and bread.
Peer Reviewed Journals
Make the best use of Scientific Research and information from our 700 + peer reviewed, Open Access Journals
International Conferences 2023-24
Meet Inspiring Speakers and Experts at our 3000+ Global Annual Meetings
Top