Dersleri yüzünden oldukça stresli bir ruh haline
sikiş hikayeleri
bürünüp özel matematik dersinden önce rahatlayabilmek için
amatör pornolar
kendisini yatak odasına kapatan genç adam telefonundan
porno resimleri
açtığı porno filmini keyifle seyir ederek yatağını
mobil porno
okşar ruh dinlendirici olduğunu iddia ettikleri özel
sex resim
bir masaj salonunda çalışan genç masör hem sağlık hem de huzur
sikiş
için gelip masaj yaptıracak olan kadını gördüğünde
porn
nutku tutulur tüm gün boyu seksi lezbiyenleri
sikiş
dikizleyerek onları en savunmasız anlarında fotoğraflayan azılı erkek lavaboya geçerek fotoğraflara bakıp koca yarağını keyifle okşamaya başlar
Our Group organises 3000+ Global Conferenceseries Events every year across USA, Europe & Asia with support from 1000 more scientific Societies and Publishes 700+ Open Access Journals which contains over 50000 eminent personalities, reputed scientists as editorial board members.
Citations : 2154
Journal of Biotechnology & Biomaterials received 2154 citations as per Google Scholar report
Index Copernicus
Google Scholar
Sherpa Romeo
Open J Gate
Genamics JournalSeek
Academic Keys
ResearchBible
China National Knowledge Infrastructure (CNKI)
Access to Global Online Research in Agriculture (AGORA)
Electronic Journals Library
RefSeek
Hamdard University
EBSCO A-Z
OCLC- WorldCat
SWB online catalog
Virtual Library of Biology (vifabio)
Publons
Geneva Foundation for Medical Education and Research
Euro Pub
ICMJE
In Association with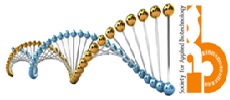 Bio-processing of silk fiber for making surgical sutures
3rd World Congress on Biotechnology

Gurumurthy B R
ScientificTracks Abstracts: J Biotechnol Biomater
Abstract
Silk is a bio material used for many medical applications. One such application is its use as a surgical suture material. In this research the bio-process of making this surgical suture using silk filament fiber is discussed. The first process in silk braid manufacturing is degumming. Degumming is the process of removing sericin or silk gum from the silk filament. Removal of sericin would improve the sheen, color, hand and texture of the silk filament. The gum can serve as a protective layer and is typically left on the silk until it is ready to dye. The silk filaments are dried and made ready for dyeing. During degumming bio- chemicals are mainly used to remove the gum. After degumming, the silk fiber is dyed using a natural dye called as logwood black through a natural process of dyeing and oxidation. In the suture making stage this dyed silk fiber is doubled, twisted and waxed to meet the USP size standards. Also in this study physical property of silk braided suture materials is determined. Analysis of silk braid suture material is carried out after determining the fiber and yarn properties of silk braided suture materials using data generated by fiber testing instruments like vibroskop 400 and INSTRON 6021. The materials used in this study include standard silk braided sutures confirming to USP norms. Several trials were conducted on the selected samples to determine its fiber and yarn properties. Analysis and effect studies were carried using the experimentally generated data. Correlation analysis was carried out on fiber, yarn and knot pull strength properties of silk braided suture materials. However, from the result analysis it was found that fiber and yarn properties have a positive impact on the overall performance of suture material.
Biography
Gurumurthy B R is pursuing his PhD in Textiles from Visveshvaraya Technological University, Belgaum. He is presently working at Lovely Professional University, Jalandhar. He has published about 7 research papers in reputed journals and presented his research findings in various national and international conferences in India and Abroad.
Peer Reviewed Journals
Make the best use of Scientific Research and information from our 700 + peer reviewed, Open Access Journals
International Conferences 2023-24
Meet Inspiring Speakers and Experts at our 3000+ Global Annual Meetings
Top