Dersleri yüzünden oldukça stresli bir ruh haline
sikiş hikayeleri
bürünüp özel matematik dersinden önce rahatlayabilmek için
amatör pornolar
kendisini yatak odasına kapatan genç adam telefonundan
porno resimleri
açtığı porno filmini keyifle seyir ederek yatağını
mobil porno
okşar ruh dinlendirici olduğunu iddia ettikleri özel
sex resim
bir masaj salonunda çalışan genç masör hem sağlık hem de huzur
sikiş
için gelip masaj yaptıracak olan kadını gördüğünde
porn
nutku tutulur tüm gün boyu seksi lezbiyenleri
sikiş
dikizleyerek onları en savunmasız anlarında fotoğraflayan azılı erkek lavaboya geçerek fotoğraflara bakıp koca yarağını keyifle okşamaya başlar
Our Group organises 3000+ Global Conferenceseries Events every year across USA, Europe & Asia with support from 1000 more scientific Societies and Publishes 700+ Open Access Journals which contains over 50000 eminent personalities, reputed scientists as editorial board members.
Citations : 2154
Journal of Biotechnology & Biomaterials received 2154 citations as per Google Scholar report
Index Copernicus
Google Scholar
Sherpa Romeo
Open J Gate
Genamics JournalSeek
Academic Keys
ResearchBible
China National Knowledge Infrastructure (CNKI)
Access to Global Online Research in Agriculture (AGORA)
Electronic Journals Library
RefSeek
Hamdard University
EBSCO A-Z
OCLC- WorldCat
SWB online catalog
Virtual Library of Biology (vifabio)
Publons
Geneva Foundation for Medical Education and Research
Euro Pub
ICMJE
In Association with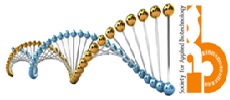 Biosurfactant mediated crude oil bioremediation through well characterized marine bacterium Staphylococcus spp
3rd World Congress on Biotechnology

Senthil Balan S and Jayalakshmi S
Posters: Agrotechnol
Abstract
Bioremediation of crude oil was achieved by glycolipid biosurfactant produced by marine bacterium Staphylococcus spp isolated from the petroleum hydrocarbon contaminated site cuddalore district, Tamil Nadu, India, through the standard screening and extracting procedure. The optimized physico-chemical conditions for the maximum production of biosurfactant was 30h incubation, pH 7.0, 35 ? C temperature, 20ppt salinity, 3% glucose and 1.5% yeast extract as carbon and nitrogen sources respectively and ionic supplements of 0.3% K 2 HPO 4 , 0.1% FeSO 4 , 0.3% CaCO 3 , 0.2% MgSO 4 , 0.2% ZnSO 4 . Extracted partially purified biosurfactant showed broader stability over a wide range of pH 2-10, temperature up to 70?C, salinity up to 50ppt shows the ability to withstand almost of the environmental condition and nil antimicrobial activity against bacterial and fungal strains pre-isolated from coral reef sediment and water samples shows the indigenous microorganism may not harmed therefore the fertility of the environment. Biosurfactant mediated bioremediation was carried out in conical flask using petroleum hydrocarbon pollutant and reef sediment consortium, biosurfactants solubilize the pollutants was used as sole source of carbon and energy by consortia confirmed by turbidometric, CFU and protein content in the media and was compared with the controls. From our study, isolated biosurfactant has unique property on its emulsification activity, broader stability and must provide promising environmental friendly treatment technologies for the remediation of hydrocarbons in future.
Biography
Senthil Balan S is a Research Scholar doing PhD in Marine Microbiology, Annamalai University, Tamil Nadu, India. Also holding a category as SRF in ongoing DBT project previously worked in DRDO project for a period of 2 years and totally has a research experience of 5 years. He finished his UG, PG, M.Phil and doing PhD in Microbiology in well and reputed institutes. Published 3 paper and now 3 papers in review with good impact factors. His keen interest is on bioluminescence and biosurfactant.
Peer Reviewed Journals
Make the best use of Scientific Research and information from our 700 + peer reviewed, Open Access Journals
International Conferences 2023-24
Meet Inspiring Speakers and Experts at our 3000+ Global Annual Meetings
Top