Dersleri yüzünden oldukça stresli bir ruh haline
sikiş hikayeleri
bürünüp özel matematik dersinden önce rahatlayabilmek için
amatör pornolar
kendisini yatak odasına kapatan genç adam telefonundan
porno resimleri
açtığı porno filmini keyifle seyir ederek yatağını
mobil porno
okşar ruh dinlendirici olduğunu iddia ettikleri özel
sex resim
bir masaj salonunda çalışan genç masör hem sağlık hem de huzur
sikiş
için gelip masaj yaptıracak olan kadını gördüğünde
porn
nutku tutulur tüm gün boyu seksi lezbiyenleri
sikiş
dikizleyerek onları en savunmasız anlarında fotoğraflayan azılı erkek lavaboya geçerek fotoğraflara bakıp koca yarağını keyifle okşamaya başlar
Our Group organises 3000+ Global Conferenceseries Events every year across USA, Europe & Asia with support from 1000 more scientific Societies and Publishes 700+ Open Access Journals which contains over 50000 eminent personalities, reputed scientists as editorial board members.
Citations : 2154
Journal of Biotechnology & Biomaterials received 2154 citations as per Google Scholar report
Index Copernicus
Google Scholar
Sherpa Romeo
Open J Gate
Genamics JournalSeek
Academic Keys
ResearchBible
China National Knowledge Infrastructure (CNKI)
Access to Global Online Research in Agriculture (AGORA)
Electronic Journals Library
RefSeek
Hamdard University
EBSCO A-Z
OCLC- WorldCat
SWB online catalog
Virtual Library of Biology (vifabio)
Publons
Geneva Foundation for Medical Education and Research
Euro Pub
ICMJE
In Association with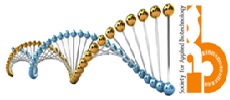 Bone marrow cells contribute to tubular epithelium regeneration following acute kidney injury induced by mercuric chloride
3rd World Congress on Biotechnology

Neelam Yadav1, Someshwara Rao, Dipankar M Bhowmik2 and Asok Mukhopadhyay
Posters: J Biotechnol Biomater
Abstract
Acute tubular necrosis (ATN) caused by renal ischemia, renal hypo-perfusion, or nephrotoxic substances is the most common form of acute kidney injury (AKI). There are few treatment options for this life-threatening disease and the mortality rate exceeds 50%. In critical cases of AKI the only option left is renal transplantation. We report that bone marrow cells (BMCs) are involved in regeneration of kidney tubules following acute tubular necrosis in the mouse. We compared the relative contributions of enhanced green fluorescence protein (eGFP) expressing BMCs in two different approaches to kidney regeneration in the mercuric chloride (HgCl 2 )-induced mouse model of acute kidney injury (AKI): induced engraftment and forced engraftment. The differentiation of donor cells into renal tubular epithelium was examined by flowcytometric and immunohistochemical analyses. In the forced engraftment approach, but not in the induced engraftment approach, BMCs were found to contribute to the regeneration of tubules in the renal cortex and outer medullar regions. About 70% of donor cells expressed megalin. In vitro culture revealed that lineage-depleted (Lin-) BMCs differentiated into megalin, E-cadherin and cytokeratin-19 (CK- 19) expressing renal epithelial cells. These results suggest that in mice Lin- BMCs may be involved to regenerate renal tubular epithelium. Overall, this study demonstrates that transplanted BMCs can contribute to the regeneration of tubular epithelium in the HgCl 2 -induced mouse AKI model.
Biography
Neelam Yadav has completed her Ph.D from Industrial Toxicology Research Centre, Lucknow and postdoctoral studies from Stem Cell Biology Laboratory of National Institute of Immunology (NII) New Delhi, India. She is Assistant Professor in Department of Biochemistry, at Dr. R.M.L. Avadh University, Faizabad, India. Dr. Neelam has published many papers in reputed international journals and filed one patent.
Peer Reviewed Journals
Make the best use of Scientific Research and information from our 700 + peer reviewed, Open Access Journals
International Conferences 2023-24
Meet Inspiring Speakers and Experts at our 3000+ Global Annual Meetings
Top