Dersleri yüzünden oldukça stresli bir ruh haline
sikiş hikayeleri
bürünüp özel matematik dersinden önce rahatlayabilmek için
amatör pornolar
kendisini yatak odasına kapatan genç adam telefonundan
porno resimleri
açtığı porno filmini keyifle seyir ederek yatağını
mobil porno
okşar ruh dinlendirici olduğunu iddia ettikleri özel
sex resim
bir masaj salonunda çalışan genç masör hem sağlık hem de huzur
sikiş
için gelip masaj yaptıracak olan kadını gördüğünde
porn
nutku tutulur tüm gün boyu seksi lezbiyenleri
sikiş
dikizleyerek onları en savunmasız anlarında fotoğraflayan azılı erkek lavaboya geçerek fotoğraflara bakıp koca yarağını keyifle okşamaya başlar
Our Group organises 3000+ Global Conferenceseries Events every year across USA, Europe & Asia with support from 1000 more scientific Societies and Publishes 700+ Open Access Journals which contains over 50000 eminent personalities, reputed scientists as editorial board members.
Citations : 2154
Journal of Biotechnology & Biomaterials received 2154 citations as per Google Scholar report
Index Copernicus
Google Scholar
Sherpa Romeo
Open J Gate
Genamics JournalSeek
Academic Keys
ResearchBible
China National Knowledge Infrastructure (CNKI)
Access to Global Online Research in Agriculture (AGORA)
Electronic Journals Library
RefSeek
Hamdard University
EBSCO A-Z
OCLC- WorldCat
SWB online catalog
Virtual Library of Biology (vifabio)
Publons
Geneva Foundation for Medical Education and Research
Euro Pub
ICMJE
In Association with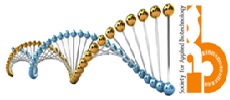 CGPSA- Comparative Genomics Methodology for Phylogenetic and Synteny Analysis of gene families in different species
3rd World Congress on Biotechnology

Hukam C. Rawal, N.K. Singh and T.R. Sharma
Posters: Agrotechnol
Abstract
With the advancement in the scientific genomic research, there is an explosion in the number of completely sequenced genomes over the past decade, which brought us to the urgency of a well established computational strategy or methodology to analyse different genomes or different gene families in these genomes. We developed a computational strategy, to compare different gene families among various plant species. The analysis pipeline comprised of 5 main steps including identification of genes for the specific gene family, In-silico expression analysis and physical mapping of the identified genes. The phylogenetic analysis can be performed for gene families among different species and the synteny analysis can be done to identify the orthologous and non orthologous genes of a gene family among different species. A care was taken on how to represent the huge sequence data to draw meaningful conclusions. We used this strategy to perform the comparative analaysis of the seven defense response gene families such as Beta-glucanase and Chitinase in 23 plant species that not only represents two major classes- diocts and monocots but also belong to very diverse groups like legumes, fruits, vegetables, spices, flowers, medicinal and aromatic plants , grains, and trees. With this strategy a total of 6864 defense response genes were identified and analysed comparatively in the 23 plant species. The developed strategy for comparative genomics of any gene or gene family with computational methods can be used effectively across the genomes.
Biography
Hukam Chand Rawal has completed his M.Sc. in Bioinformatics from Jamia Millia Islamia, New Delhi, India and now working as Senior Research Fellow (on Bioinformatics and Comparative Genomics of crops) at National Research Centre on Plant Biotechnology under Dr. T. R. Sharma.
Peer Reviewed Journals
Make the best use of Scientific Research and information from our 700 + peer reviewed, Open Access Journals
International Conferences 2023-24
Meet Inspiring Speakers and Experts at our 3000+ Global Annual Meetings
Top