Dersleri yüzünden oldukça stresli bir ruh haline
sikiş hikayeleri
bürünüp özel matematik dersinden önce rahatlayabilmek için
amatör pornolar
kendisini yatak odasına kapatan genç adam telefonundan
porno resimleri
açtığı porno filmini keyifle seyir ederek yatağını
mobil porno
okşar ruh dinlendirici olduğunu iddia ettikleri özel
sex resim
bir masaj salonunda çalışan genç masör hem sağlık hem de huzur
sikiş
için gelip masaj yaptıracak olan kadını gördüğünde
porn
nutku tutulur tüm gün boyu seksi lezbiyenleri
sikiş
dikizleyerek onları en savunmasız anlarında fotoğraflayan azılı erkek lavaboya geçerek fotoğraflara bakıp koca yarağını keyifle okşamaya başlar
Our Group organises 3000+ Global Conferenceseries Events every year across USA, Europe & Asia with support from 1000 more scientific Societies and Publishes 700+ Open Access Journals which contains over 50000 eminent personalities, reputed scientists as editorial board members.
Citations : 2154
Journal of Biotechnology & Biomaterials received 2154 citations as per Google Scholar report
Index Copernicus
Google Scholar
Sherpa Romeo
Open J Gate
Genamics JournalSeek
Academic Keys
ResearchBible
China National Knowledge Infrastructure (CNKI)
Access to Global Online Research in Agriculture (AGORA)
Electronic Journals Library
RefSeek
Hamdard University
EBSCO A-Z
OCLC- WorldCat
SWB online catalog
Virtual Library of Biology (vifabio)
Publons
Geneva Foundation for Medical Education and Research
Euro Pub
ICMJE
In Association with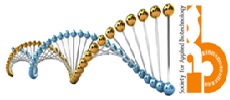 Characterization and sequence analysis of fibroblast growth factor 2 gene in buffalo (Bubalus bubalis)
3rd World Congress on Biotechnology

Jerome A, A. K. Pandey, R. K. Sharma and P.S. Yadav
ScientificTracks Abstracts: J Biotechnol Biomater
Abstract
Growth factors play important role during gestation in livestock species. One such growth factor is Fibroblast Growth Factor 2 (FGF2) which has placentogenic and embryo-protective role during pregnancy. Studies in cattle reveal that specific mutations at intron 1 region of FGF2 gene contribute to embryonic mortality and thereby results in poor reproductive performance. The present study was conducted to characterize and find putative nucleotide changes at buffalo FGF2 gene intron 1 segment. For this study buffalo genomic DNA was isolated from blood. PCR amplification of FGF2 gene intron 1 region was carried out in 25 μl of reaction mixture containing approximately 50-100 ng of genomic DNA. Specific PCR product of 167 bp for FGF2 gene was got sequenced (SciGenom Ltd). BLAST analysis in NCBI nucleotide Database of buffalo FGF2 gene show 92% similarity with bovine FGF2 gene sequence. Sequence analysis using CLUSTALW2 software of the obtained sequence revealed eight nucleotide differences in the intron 1 region of buffalo FGF2 gene in comparison with bovine sequence (HM597774.1). These distinct differences were at position 329 (A/T), 360 (G/C), 368 (C/A), 375-6 (C/A, C/T), 381 (T/C), 385 (C/T), 401-2 (G/C, G/A) which include 4 transitions and 5 tranversions as compared to bovine sequence. Using promoter prediction software (BDGP) it was deduced that two distinct promoter regions (323-72; 338-387) with scores 0.83 and 0.92, respectively were present in the buffalo intron 1 sequence. Analysis with TFMATRIX software also revealed 12 potential transcription binding sites with a threshold ranging from 85-100% in the obtained buffalo FGF2 intron 1 nucleotide sequence. It is concluded that nucleotide sequence changes near the transcription sites in the promoter region may subsequently affect the secretion and biological function of Fibroblast Growth Factor during pregnancy in buffaloes.
Biography
Jerome A has done his Master?s in Animal Reproduction discipline from Indian Veterinary Research institute. He obtained Junior Research Fellowship (JRF) and Senior Research Fellowship (SRF) from ICAR for his Master and PhD Degree programs. At present he is working as scientist in Central Institute for Research on Buffaloes, India. His area of research is Reproductive Biotechnology. At present he is working on role of candidate genes polymorphism contributing to embryonic mortality in buffaloes.
Peer Reviewed Journals
Make the best use of Scientific Research and information from our 700 + peer reviewed, Open Access Journals
International Conferences 2023-24
Meet Inspiring Speakers and Experts at our 3000+ Global Annual Meetings
Top