Dersleri yüzünden oldukça stresli bir ruh haline
sikiş hikayeleri
bürünüp özel matematik dersinden önce rahatlayabilmek için
amatör pornolar
kendisini yatak odasına kapatan genç adam telefonundan
porno resimleri
açtığı porno filmini keyifle seyir ederek yatağını
mobil porno
okşar ruh dinlendirici olduğunu iddia ettikleri özel
sex resim
bir masaj salonunda çalışan genç masör hem sağlık hem de huzur
sikiş
için gelip masaj yaptıracak olan kadını gördüğünde
porn
nutku tutulur tüm gün boyu seksi lezbiyenleri
sikiş
dikizleyerek onları en savunmasız anlarında fotoğraflayan azılı erkek lavaboya geçerek fotoğraflara bakıp koca yarağını keyifle okşamaya başlar
Our Group organises 3000+ Global Conferenceseries Events every year across USA, Europe & Asia with support from 1000 more scientific Societies and Publishes 700+ Open Access Journals which contains over 50000 eminent personalities, reputed scientists as editorial board members.
Citations : 2154
Journal of Biotechnology & Biomaterials received 2154 citations as per Google Scholar report
Index Copernicus
Google Scholar
Sherpa Romeo
Open J Gate
Genamics JournalSeek
Academic Keys
ResearchBible
China National Knowledge Infrastructure (CNKI)
Access to Global Online Research in Agriculture (AGORA)
Electronic Journals Library
RefSeek
Hamdard University
EBSCO A-Z
OCLC- WorldCat
SWB online catalog
Virtual Library of Biology (vifabio)
Publons
Geneva Foundation for Medical Education and Research
Euro Pub
ICMJE
In Association with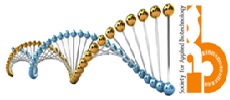 Characterization of a novel eukaryotic initiation factor 5A (eIF5A) in Leishmania donovani
3rd World Congress on Biotechnology

S. Rashmi and Neelagiri Soumya
Posters: Agrotechnol
Abstract
Leishmania donovani is a protozoan parasite which leads to visceral leishmaniasis. Though Leishmaniasis is a dreadful disease the treatment options of it are limited and far from satisfactory. Eukaryotic initiation factor 5A (eIF5A) is a small, essential eukaryotic protein that contains a modified lysine residue, hypusine. The role of eIF5A in cell proliferation was documented in yeast. In HIV it was reported that it is involved in transport of viral mRNA from nucleus to cytoplasm in association with Rev HIV-1 protein. In humans, it induces apoptosis by acting as regulator of p53 and also is involved in translation elongation. In Leishmania, the function of eIF5A protein is not yet documented. This study was carried out to find out the function and localization of eIF5A in Leishmania donovani. To examine the subcellular localization of eIF5A protein, we cloned the gene in GFP vector and transfected in Leishmania donovani. Confirmation of the transfectants was done by fluorescent microscopy. Western-blot analysis using anti-GFP antibody showed expression of the fused eIF5A-GFP protein in total cell lysate and cytosolic fraction. However, this protein was absent in the nuclear fraction. This indicates that eIF5A has functions confined to the cytoplasm. To elucidate the function of eIF5A in parasite proliferation, the gene was cloned in an overexpression vector and transfected in promastigotes of Leishmania donovani. Interestingly, we found that there was decrease in growth of overexpressors when compared with the wild type and vector alone parasites. eIF5A overexpression may be leads to apoptosis as reported in other system.
Biography
S. Rashmi is PhD Scholar in the Department of Biotechnology, National Institute of Pharmaceutical Education and Research (NIPER), S.A.S Nagar, Mohali, India.
Peer Reviewed Journals
Make the best use of Scientific Research and information from our 700 + peer reviewed, Open Access Journals
International Conferences 2023-24
Meet Inspiring Speakers and Experts at our 3000+ Global Annual Meetings
Top