Dersleri yüzünden oldukça stresli bir ruh haline
sikiş hikayeleri
bürünüp özel matematik dersinden önce rahatlayabilmek için
amatör pornolar
kendisini yatak odasına kapatan genç adam telefonundan
porno resimleri
açtığı porno filmini keyifle seyir ederek yatağını
mobil porno
okşar ruh dinlendirici olduğunu iddia ettikleri özel
sex resim
bir masaj salonunda çalışan genç masör hem sağlık hem de huzur
sikiş
için gelip masaj yaptıracak olan kadını gördüğünde
porn
nutku tutulur tüm gün boyu seksi lezbiyenleri
sikiş
dikizleyerek onları en savunmasız anlarında fotoğraflayan azılı erkek lavaboya geçerek fotoğraflara bakıp koca yarağını keyifle okşamaya başlar
Our Group organises 3000+ Global Conferenceseries Events every year across USA, Europe & Asia with support from 1000 more scientific Societies and Publishes 700+ Open Access Journals which contains over 50000 eminent personalities, reputed scientists as editorial board members.
Citations : 2154
Journal of Biotechnology & Biomaterials received 2154 citations as per Google Scholar report
Index Copernicus
Google Scholar
Sherpa Romeo
Open J Gate
Genamics JournalSeek
Academic Keys
ResearchBible
China National Knowledge Infrastructure (CNKI)
Access to Global Online Research in Agriculture (AGORA)
Electronic Journals Library
RefSeek
Hamdard University
EBSCO A-Z
OCLC- WorldCat
SWB online catalog
Virtual Library of Biology (vifabio)
Publons
Geneva Foundation for Medical Education and Research
Euro Pub
ICMJE
In Association with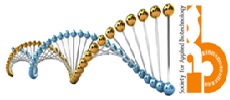 Characterization of buffalo Esx-1 gene: An X-linked homeobox protein
3rd World Congress on Biotechnology

N Vijay, A Harkrishna Pillai and S K Bhure
Posters: Agrotechnol
Abstract
The present study we have undertaken is to clone and express the partial length cDNA of extra embryonic tissue-spermatogenesis homeobox gene 1 (ESX-1). ESX-1 is an X-linked gene which encodes for a homeobox protein. The ESX-1 expressed specifically in extraembryonic tissues during development and in the adult testis as well. In particular, in situ hybridization experiments delimited ESX-1 transcription to preleptotene spermatocytes and round spermatids, suggesting a role in spermatogenesis. Available Bos taurus ESX-1 gene sequence was used to design the gene specific primers and used for amplification of Bubalis bubalus ESX-1 gene from the cDNA. Amino acid sequence has shown his hest identity with Bos taurus (91.6%). The homeobox region has shown the identity of 98.4%, 70.5%, 70.5%, 69.4% and 69.4% with Bos taurus, Homo sapiens, Pan troglodytes, Macaca mulatta and Mus musculus respectively. The ESX-1 cDNA was cloned and expressed in Escherichia coli and was purified in a single chromatographic step using Cobalt-Agarose gel affinity column. The purity and the molecular weight of the fusion protein were checked in SDS-PAGE which showed a purified product of molecular weight 27KDa. The purified product was confirmed by Western blot analysis using Ni- HRPase conjugate. As the ESX-1 protein is X-chromosome specific and expressed in only X-bearing spermatozoa the antibodies raised against the protein can be used for assessing the enrichment of buffalo spermatozoa in sex sorted semen.
Biography
N Vijay has completed his BVSc & AH degree from Veterinary College, Bangalore in the year 2008. He got selected in Indian Veterinary research Institute, Izatnagar to pursue Masters Degree in the discipline Animal Biochemistry in the year 2009 and completed the same with MVSc degree in 2011. Presently he is pursuing PhD from Deemed University, Indian Veterinary Research Institute, Izatnagar.
Peer Reviewed Journals
Make the best use of Scientific Research and information from our 700 + peer reviewed, Open Access Journals
International Conferences 2023-24
Meet Inspiring Speakers and Experts at our 3000+ Global Annual Meetings
Top