Dersleri yüzünden oldukça stresli bir ruh haline
sikiş hikayeleri
bürünüp özel matematik dersinden önce rahatlayabilmek için
amatör pornolar
kendisini yatak odasına kapatan genç adam telefonundan
porno resimleri
açtığı porno filmini keyifle seyir ederek yatağını
mobil porno
okşar ruh dinlendirici olduğunu iddia ettikleri özel
sex resim
bir masaj salonunda çalışan genç masör hem sağlık hem de huzur
sikiş
için gelip masaj yaptıracak olan kadını gördüğünde
porn
nutku tutulur tüm gün boyu seksi lezbiyenleri
sikiş
dikizleyerek onları en savunmasız anlarında fotoğraflayan azılı erkek lavaboya geçerek fotoğraflara bakıp koca yarağını keyifle okşamaya başlar
Our Group organises 3000+ Global Conferenceseries Events every year across USA, Europe & Asia with support from 1000 more scientific Societies and Publishes 700+ Open Access Journals which contains over 50000 eminent personalities, reputed scientists as editorial board members.
Citations : 2154
Journal of Biotechnology & Biomaterials received 2154 citations as per Google Scholar report
Index Copernicus
Google Scholar
Sherpa Romeo
Open J Gate
Genamics JournalSeek
Academic Keys
ResearchBible
China National Knowledge Infrastructure (CNKI)
Access to Global Online Research in Agriculture (AGORA)
Electronic Journals Library
RefSeek
Hamdard University
EBSCO A-Z
OCLC- WorldCat
SWB online catalog
Virtual Library of Biology (vifabio)
Publons
Geneva Foundation for Medical Education and Research
Euro Pub
ICMJE
In Association with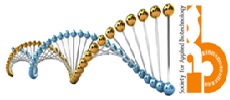 Characterization of X. axonopodis pv. punicae: Bacterial blight of pomegranate
World Congress on Biotechnology

Kale P B, Pawar B D, Mirajkar S J and Borude D A
ScientificTracks Abstracts: J Biotechnol Biomaterial
DOI: 10.4172/2155-952X.1000001
Abstract
Incidence of pomegranate bacterial blight (teliya) caused by Xanthomonas axonopodis pv punicae (Xap). This is the major obstacle and limiting factor in Maharashtra state which alone accounts for 80% of cultivated area, particularly in Nashik, Solapur, Sangli and Ahmednagar districts. Bacterial blight infection results in water soaked oily spot symptoms on leaves and fruits which consequently decreases fruit production and market value. Severity of incidence and losses varies among different isolates and existing climatic conditions. In highly infected orchards the extent of damage goes as high as 80-100%. Although general studies on the pathology and management of this disease conducted earlier. There is still scanty literature known about detailed taxonomic classification, molecular diagnosis and control practices of this pathogen. Management of Xap can be achieved by chemicals, but not a permanent solution and also is not eco-friendly. It is necessary to identify the pathovars of bacterial blight through biochemical and molecular characterization. Along with biochemical characterization recent techniques like RT-PCR, multiplex-PCR, nested-PCR are helpful for this propose. It will help to find out the role of different bio-control agents (antibiotics and plant extracts), in order to find a control strategy for bacterial blight.
Biography
Peer Reviewed Journals
Make the best use of Scientific Research and information from our 700 + peer reviewed, Open Access Journals
International Conferences 2023-24
Meet Inspiring Speakers and Experts at our 3000+ Global Annual Meetings
Top