Dersleri yüzünden oldukça stresli bir ruh haline
sikiş hikayeleri
bürünüp özel matematik dersinden önce rahatlayabilmek için
amatör pornolar
kendisini yatak odasına kapatan genç adam telefonundan
porno resimleri
açtığı porno filmini keyifle seyir ederek yatağını
mobil porno
okşar ruh dinlendirici olduğunu iddia ettikleri özel
sex resim
bir masaj salonunda çalışan genç masör hem sağlık hem de huzur
sikiş
için gelip masaj yaptıracak olan kadını gördüğünde
porn
nutku tutulur tüm gün boyu seksi lezbiyenleri
sikiş
dikizleyerek onları en savunmasız anlarında fotoğraflayan azılı erkek lavaboya geçerek fotoğraflara bakıp koca yarağını keyifle okşamaya başlar
Our Group organises 3000+ Global Conferenceseries Events every year across USA, Europe & Asia with support from 1000 more scientific Societies and Publishes 700+ Open Access Journals which contains over 50000 eminent personalities, reputed scientists as editorial board members.
Citations : 2154
Journal of Biotechnology & Biomaterials received 2154 citations as per Google Scholar report
Index Copernicus
Google Scholar
Sherpa Romeo
Open J Gate
Genamics JournalSeek
Academic Keys
ResearchBible
China National Knowledge Infrastructure (CNKI)
Access to Global Online Research in Agriculture (AGORA)
Electronic Journals Library
RefSeek
Hamdard University
EBSCO A-Z
OCLC- WorldCat
SWB online catalog
Virtual Library of Biology (vifabio)
Publons
Geneva Foundation for Medical Education and Research
Euro Pub
ICMJE
In Association with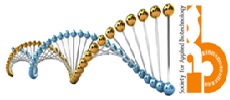 Comparative genomics and genome wide analysis of bidirectional promoters in Candida albicans
3rd World Congress on Biotechnology

Vijaya Kumar Nalla and Asis Datta
ScientificTracks Abstracts: J Biotechnol Biomater
Abstract
Introduction: With the increasing number of genome sequencing data, it is critically needed to understand the coordination among various functional classes of genes. A genome wide analysis of gene organization and their promoter functions can give a significant insight into the working of functionally related genes as gene networks. So, with the object of identifying such organization, we have investigated the genome of Candida albicans for bidirectional promoters and compared it with the data of bidirectional promoters of human genome. Summary of Results: Cluster of functionally related genes, which is also called ?Operon?, is a general feature of bacteria and other prokaryotes but such gene organizations are much less investigated in eukaryotes. The completion of Candida albicans genome sequencing project provided an unique opportunity to study the distribution of genes throughout the genome. By analysing the intergenic distances between 6,094 open reading frames, we have identified a class of divergently transcribed gene pairs, representing more than 20% of the genes in the genome, whose translational start sites are separated by less than 1000 base pairs. Upon comparative analysis it was found that, it was significant proportion than bidirectional promoters present in human genome. Although, this bidirectional arrangement has been previously described in various species, the prevalence of bidirectional gene pairs in C. albicans is striking. Our work also shows that these gene pairs have a variety of functional categories with more than fifty percent of them having a role in cellular metabolisms such DNA repair. Microarray database analysis indicated that many bidirectional pairs are co-expressed where they were tend to have positive Pearson correlation coefficient scores. Further, as a validation of computationally predicted bidirectional promoters, we constructed a dual reporter assay by which we show that promoter sequence between Nag1 and Dac1 initiate transcription in both directions. Conclusion: These findings demonstrate that a bidirectional arrangement provides a unique mechanism of regulation and metabolic adaptation for a significant number of Candida albicans species.
Biography
Peer Reviewed Journals
Make the best use of Scientific Research and information from our 700 + peer reviewed, Open Access Journals
International Conferences 2023-24
Meet Inspiring Speakers and Experts at our 3000+ Global Annual Meetings
Top