Dersleri yüzünden oldukça stresli bir ruh haline
sikiş hikayeleri
bürünüp özel matematik dersinden önce rahatlayabilmek için
amatör pornolar
kendisini yatak odasına kapatan genç adam telefonundan
porno resimleri
açtığı porno filmini keyifle seyir ederek yatağını
mobil porno
okşar ruh dinlendirici olduğunu iddia ettikleri özel
sex resim
bir masaj salonunda çalışan genç masör hem sağlık hem de huzur
sikiş
için gelip masaj yaptıracak olan kadını gördüğünde
porn
nutku tutulur tüm gün boyu seksi lezbiyenleri
sikiş
dikizleyerek onları en savunmasız anlarında fotoğraflayan azılı erkek lavaboya geçerek fotoğraflara bakıp koca yarağını keyifle okşamaya başlar
Our Group organises 3000+ Global Conferenceseries Events every year across USA, Europe & Asia with support from 1000 more scientific Societies and Publishes 700+ Open Access Journals which contains over 50000 eminent personalities, reputed scientists as editorial board members.
Citations : 2154
Journal of Biotechnology & Biomaterials received 2154 citations as per Google Scholar report
Index Copernicus
Google Scholar
Sherpa Romeo
Open J Gate
Genamics JournalSeek
Academic Keys
ResearchBible
China National Knowledge Infrastructure (CNKI)
Access to Global Online Research in Agriculture (AGORA)
Electronic Journals Library
RefSeek
Hamdard University
EBSCO A-Z
OCLC- WorldCat
SWB online catalog
Virtual Library of Biology (vifabio)
Publons
Geneva Foundation for Medical Education and Research
Euro Pub
ICMJE
In Association with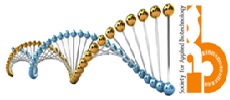 Comparative study of antibacterial activity of garlic and cinnamon at different temperature and its application on preservation of fish
3rd World Congress on Biotechnology

Nandita Dasgupta, Shivendu Ranjan, Proud Saha, Madhumita Rakshit and C. Ramalingam
Posters: Agrotechnol
Abstract
The antibacterial effect of aqueous garlic and cinnamon extract at five different temperatures (40O C, 60O C, 80O C, 100OC, 120O C) against five multidrug resistant bacterial isolates (2 gram negative and 3 gram positive), including Bacillus cereus, Staphylococcus aureus, Enterococcus faecalis, E. Coli and Proteus mirabilis were studied by well diffusion method. The maximum antibacterial effect of aqueous garlic and cinnamon extract of different temperature obtained in Enterococcus faecalis and E. Coli at 60O C (1.041) and in Enterococcus faecalis at 60O C (0.87) respectively. This antibacterial property was applied on preservation of fish. A time dependent antibacterial study was done using the gum acacia coating with garlic and cinnamon paste. It is observed that the microbial load present on the fish was totally reduced on second day. In short, the aqueous garlic and cinnamon extract and pastes show a wide range of antibacterial activity at 40O C to 60O C and satisfy all the criteria for antibacterial agent as compared to antibiotic Gentamicin. These results suggests that garlic and cinnamon can be used as food preservative and thus the use of other chemical preservatives can be minimized, which would be beneficial for environment and consumer health; or a plastic for food preservation can be invented using the antibacterial activity of garlic and cinnamon, the inner wall of the plastic coated with garlic and cinnamon paste.
Biography
Nandita Dasgupta is in B.Tech Biotechnology 3 rd year at the age of 21 years from VIT University, Vellore. She was the Student coordinator of VIT Biosummit?12, a meet between industrialists and academia. She has published 3 papers in reputed journals. She was also student coordinator in many college tech and cultural fests. She has good subject command in depth and technical skills with excellent management skills.
Peer Reviewed Journals
Make the best use of Scientific Research and information from our 700 + peer reviewed, Open Access Journals
International Conferences 2023-24
Meet Inspiring Speakers and Experts at our 3000+ Global Annual Meetings
Top