Dersleri yüzünden oldukça stresli bir ruh haline
sikiş hikayeleri
bürünüp özel matematik dersinden önce rahatlayabilmek için
amatör pornolar
kendisini yatak odasına kapatan genç adam telefonundan
porno resimleri
açtığı porno filmini keyifle seyir ederek yatağını
mobil porno
okşar ruh dinlendirici olduğunu iddia ettikleri özel
sex resim
bir masaj salonunda çalışan genç masör hem sağlık hem de huzur
sikiş
için gelip masaj yaptıracak olan kadını gördüğünde
porn
nutku tutulur tüm gün boyu seksi lezbiyenleri
sikiş
dikizleyerek onları en savunmasız anlarında fotoğraflayan azılı erkek lavaboya geçerek fotoğraflara bakıp koca yarağını keyifle okşamaya başlar
Our Group organises 3000+ Global Conferenceseries Events every year across USA, Europe & Asia with support from 1000 more scientific Societies and Publishes 700+ Open Access Journals which contains over 50000 eminent personalities, reputed scientists as editorial board members.
Citations : 2154
Journal of Biotechnology & Biomaterials received 2154 citations as per Google Scholar report
Index Copernicus
Google Scholar
Sherpa Romeo
Open J Gate
Genamics JournalSeek
Academic Keys
ResearchBible
China National Knowledge Infrastructure (CNKI)
Access to Global Online Research in Agriculture (AGORA)
Electronic Journals Library
RefSeek
Hamdard University
EBSCO A-Z
OCLC- WorldCat
SWB online catalog
Virtual Library of Biology (vifabio)
Publons
Geneva Foundation for Medical Education and Research
Euro Pub
ICMJE
In Association with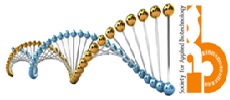 Comparison of milk ring test with milk-ELISA for diagnosis of brucellosis
3rd World Congress on Biotechnology

Anand Mohan, Neelam Kushwaha, V.S. Rajora, A.K. Upadhyay and Tarun Kumar Gupta
Posters: Agrotechnol
Abstract
Brucella contaminated milk is a potential threat to the new born calves and human beings. Udder and supramammary lymph nodes are the primary sites of Brucella multiplication in lactating bovine animals and hence become potential source of contaminants in milk. In response of bacterial multiplication, antibodies are produced by animal and get excreted in the milk. MRT and Milk-ELISA are reliable tests to detect these secreted antibodies. Organized dairy farm of Pantnagar was the target populations for present study. A total 246 milk samples of cattle were screened for Brucella antibodies by MRT and Milk-ELISA. Results showed that, 23.98% and 28.05% cattle population were positive for Brucella antibodies, respectively by Milk-ELISA and MRT. Detection of antibody in cattle respectively by MRT and ELISA in milk showed that, maximum percentage of crossbred animals (28.48% and 33.54%) had antibody against Brucella in comparison to indigenous group of animals (15.91% and 18.18%). Among age groups, 6 to <9 years age groups (33.71% and 38.20%) had maximum reactivity against Brucella followed by ≥9 years age groups (20.24% and 22.62%) and 3 to <6 years (16.44% and 21.92), respectively by MRT and Milk-ELISA. Results of this study revealed, brucellosis were significantly prevalent in target population. Statutory mass vaccination programme in susceptible animals are only method of control and eradication of disease since slaughter of cattle are banned in our country.
Biography
Anand Mohan completed his B.V.Sc & A.H. form GADVASU, Ludhiana (Punjab) and M.V.Sc. from GBPUA&T, Pantnagar (Uttarkhand) in Department of Veterinary Epidemiology and Preventive Medicine under ICAR-JRF with distinction. Now he is pursuing Ph.D in Veterinary Bacteriology from IVRI, Izatnagar (U.P.) under UGC-JRF. His two papers have been accepted for publication in Indian journals. He published fifteen abstracts in different National/International Conferences/Symposium. He had been awarded NCC-B certificate in 2006.
Peer Reviewed Journals
Make the best use of Scientific Research and information from our 700 + peer reviewed, Open Access Journals
International Conferences 2023-24
Meet Inspiring Speakers and Experts at our 3000+ Global Annual Meetings
Top