Dersleri yüzünden oldukça stresli bir ruh haline
sikiş hikayeleri
bürünüp özel matematik dersinden önce rahatlayabilmek için
amatör pornolar
kendisini yatak odasına kapatan genç adam telefonundan
porno resimleri
açtığı porno filmini keyifle seyir ederek yatağını
mobil porno
okşar ruh dinlendirici olduğunu iddia ettikleri özel
sex resim
bir masaj salonunda çalışan genç masör hem sağlık hem de huzur
sikiş
için gelip masaj yaptıracak olan kadını gördüğünde
porn
nutku tutulur tüm gün boyu seksi lezbiyenleri
sikiş
dikizleyerek onları en savunmasız anlarında fotoğraflayan azılı erkek lavaboya geçerek fotoğraflara bakıp koca yarağını keyifle okşamaya başlar
Our Group organises 3000+ Global Conferenceseries Events every year across USA, Europe & Asia with support from 1000 more scientific Societies and Publishes 700+ Open Access Journals which contains over 50000 eminent personalities, reputed scientists as editorial board members.
Citations : 2154
Journal of Biotechnology & Biomaterials received 2154 citations as per Google Scholar report
Index Copernicus
Google Scholar
Sherpa Romeo
Open J Gate
Genamics JournalSeek
Academic Keys
ResearchBible
China National Knowledge Infrastructure (CNKI)
Access to Global Online Research in Agriculture (AGORA)
Electronic Journals Library
RefSeek
Hamdard University
EBSCO A-Z
OCLC- WorldCat
SWB online catalog
Virtual Library of Biology (vifabio)
Publons
Geneva Foundation for Medical Education and Research
Euro Pub
In Association with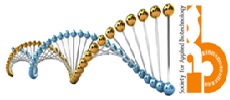 Construction of broad host range vector for expression of heterologus protein in Brucella abortus strain 19
3rd World Congress on Biotechnology

Justin Davis K
Posters: Agrotechnol
Abstract
Brucellosis, a major zoonotic disease causing abortion and infertility in cattle, is controlled mainly by vaccination with strain Brucella abortus strain 19. It is a smooth, attenuated and live vaccine candidate which can induce a strong humoral and cellular immune response and therefore, it is an attractive vector platform for the delivery of heterologus antigens. The objective of this study was to construct a broad host range vector for expression of heterologus protein in B abortus strain 19. For this, promoter sequence of Brucella groE gene was cloned into broad host range vector pBBR 122. For one step purification and easy detection of the expressed protein, six histidine tag was added in to the reverse primer of groE promoter. To check promoter activity and expression status of the construct, a promoterless GFP gene was cloned into the vector. The construct pBBR GroE_ GFP was then electroporated in to strain 19. The expression of GFP was induced by heat shock at 42 o C and treatment with H 2 O 2 . Then the recombinant protein was purified by using urea lysis method and followed by Ni-NTA affinity chromatography. Further, the purified protein was dialysed and the specific reactivity of the recombinant protein was checked by western blotting using anti histidine antibody. A single specific band could be detected at 28kDa confirming the expressed recombinant protein. Based on the present study, it is concluded that B abortus strain 19 can be used as vector for expression of foreign protein and further experimentation is required study its vaccinal potential.
Biography
Justin Davis K is the native of Kerala, India. He has completed his MVSc degree from Indian Veterinary research institute in veterinary epidemiology and has procured PhD from the same institute on Veterinary Bacteriology. He had received IVRI fellowship for both MVSc and PhD. He had also received PTF grant for young scientists for presenting a paper at Estonia conference.
Peer Reviewed Journals
Make the best use of Scientific Research and information from our 700 + peer reviewed, Open Access Journals
International Conferences 2023-24
Meet Inspiring Speakers and Experts at our 3000+ Global Annual Meetings
Top