Dersleri yüzünden oldukça stresli bir ruh haline
sikiş hikayeleri
bürünüp özel matematik dersinden önce rahatlayabilmek için
amatör pornolar
kendisini yatak odasına kapatan genç adam telefonundan
porno resimleri
açtığı porno filmini keyifle seyir ederek yatağını
mobil porno
okşar ruh dinlendirici olduğunu iddia ettikleri özel
sex resim
bir masaj salonunda çalışan genç masör hem sağlık hem de huzur
sikiş
için gelip masaj yaptıracak olan kadını gördüğünde
porn
nutku tutulur tüm gün boyu seksi lezbiyenleri
sikiş
dikizleyerek onları en savunmasız anlarında fotoğraflayan azılı erkek lavaboya geçerek fotoğraflara bakıp koca yarağını keyifle okşamaya başlar
Our Group organises 3000+ Global Conferenceseries Events every year across USA, Europe & Asia with support from 1000 more scientific Societies and Publishes 700+ Open Access Journals which contains over 50000 eminent personalities, reputed scientists as editorial board members.
Citations : 2154
Journal of Biotechnology & Biomaterials received 2154 citations as per Google Scholar report
Index Copernicus
Google Scholar
Sherpa Romeo
Open J Gate
Genamics JournalSeek
Academic Keys
ResearchBible
China National Knowledge Infrastructure (CNKI)
Access to Global Online Research in Agriculture (AGORA)
Electronic Journals Library
RefSeek
Hamdard University
EBSCO A-Z
OCLC- WorldCat
SWB online catalog
Virtual Library of Biology (vifabio)
Publons
Geneva Foundation for Medical Education and Research
Euro Pub
ICMJE
In Association with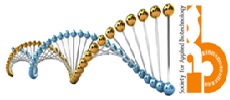 Decolorization and biodegradation of sulfonated azo dye reactive violet 5 by newly isolated Pseudomonas aeruginosa GSM3
3rd World Congress on Biotechnology

Mallikarjun C.B, C.T. Shivannavar and S.M. Gaddad
Posters: Agrotechnol
Abstract
Anovel bacterial strain named GSM3 capable of degrading Reactive Violet 5 was successfully isolated from soil sample collected from Ammu Dyeing Industry, Bellary, India. The strain was identified as a member of Pseudomonas aeruginosa based on morphological features, physiological and biochemical characteristics, and phylogenetic analysis based on the sequence of 16S rDNA. The organism showed 100% decolorization of sulfonated azo dye Reactive Violet 5 100 mg L-1 within 24 h, while maximally it could decolorize 800 mg L-1 of dye within 114 h with 63% decolorization in a carbon free mineral salts medium supplemented with 0.1% (w/v) of yeast extract as a cosubstrate under static condition. The isolate has shown good decolorization activity over a wide range of pH from 5.0 to 9.0 and temperature 25oC to 40oC. However, highest decolorization was observed at pH 7.0 and temperature at 37oC under static conditions. Strain showed good dye decolorization activity in the presence of 5% NaCl. The culture exhibited significant ability to decolorize repeated additions of dye, with decrease in time up to 12 h at seventh dye aliquot addition. The organism was also capable of decolorizing five other reactive dyes. The dye decolorization and biodegradation was monitored by UV-visible spectroscopy, TLC and FT-IR spectroscopy. Thus, the isolate GSM3 has the potential to be employed for the treatment of dye contaminated textile wastewaters.
Biography
Peer Reviewed Journals
Make the best use of Scientific Research and information from our 700 + peer reviewed, Open Access Journals
International Conferences 2023-24
Meet Inspiring Speakers and Experts at our 3000+ Global Annual Meetings
Top