Dersleri yüzünden oldukça stresli bir ruh haline
sikiş hikayeleri
bürünüp özel matematik dersinden önce rahatlayabilmek için
amatör pornolar
kendisini yatak odasına kapatan genç adam telefonundan
porno resimleri
açtığı porno filmini keyifle seyir ederek yatağını
mobil porno
okşar ruh dinlendirici olduğunu iddia ettikleri özel
sex resim
bir masaj salonunda çalışan genç masör hem sağlık hem de huzur
sikiş
için gelip masaj yaptıracak olan kadını gördüğünde
porn
nutku tutulur tüm gün boyu seksi lezbiyenleri
sikiş
dikizleyerek onları en savunmasız anlarında fotoğraflayan azılı erkek lavaboya geçerek fotoğraflara bakıp koca yarağını keyifle okşamaya başlar
Our Group organises 3000+ Global Conferenceseries Events every year across USA, Europe & Asia with support from 1000 more scientific Societies and Publishes 700+ Open Access Journals which contains over 50000 eminent personalities, reputed scientists as editorial board members.
Citations : 2154
Journal of Biotechnology & Biomaterials received 2154 citations as per Google Scholar report
Index Copernicus
Google Scholar
Sherpa Romeo
Open J Gate
Genamics JournalSeek
Academic Keys
ResearchBible
China National Knowledge Infrastructure (CNKI)
Access to Global Online Research in Agriculture (AGORA)
Electronic Journals Library
RefSeek
Hamdard University
EBSCO A-Z
OCLC- WorldCat
SWB online catalog
Virtual Library of Biology (vifabio)
Publons
Geneva Foundation for Medical Education and Research
Euro Pub
ICMJE
In Association with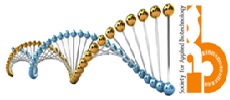 Design and evaluation of oral controlled release mucoadhesive microspheres of didanosine
3rd World Congress on Biotechnology

K. Mani Madhuri and Uday Sankar
Posters: Agrotechnol
Abstract
The present work was carried out for targeted delivery of drug in a controlled manner in gastro-intestinal tract by mucoadhesion and to reduce the dosing frequency .Formulation of Mucoadhesive Microspheres was carried out by taking Drug-Didanosine (anti- viral/BCS CLASS- iii), along with polymers for muco-adhesion such as HPMC K4M and Carbopol 934P(F1andF2) respectively. The prepared microspheres were evaluated by various evaluation tests such as Determination of Particle size(F1-Average particle size was reported as 502?1.20 and F2 was 510?1.36, Swelling index was reported upto 8 hours with an interval of each one hour (Swelling index reported after 8 hours for F1-0.82 and F2-0.96) , Drug content(F1 52.36 %w/v and F2 56.48 %w/v ),Entrapment efficiency(F1 52.36?0.21 and F2 56.48?0.36), In-vitro drug release studies(cumulative percentage release after 8 hr was 76.264% and 80.312% for F1 and F2) and In- vitro wash off test to assess Mucoadhesive properties of Microspheres (% mucoadhesion varied from F1 ?F2 after 6hr as 45%-38%).From these experimental results F2 showed maximum % yield.
Biography
K. Mani Madhuri is pursuing her M.pharm 1st year in Yalamarty college of pharmacy, Visakhapatnam and completed her B.Pharm in Roland Institute of Pharmaceutical Sciences had published a review article on Mucoadhesive Drug Delivery System in APTI Convention and also presented a research article in the National Seminar held in Bhuvaneswar.
Peer Reviewed Journals
Make the best use of Scientific Research and information from our 700 + peer reviewed, Open Access Journals
International Conferences 2023-24
Meet Inspiring Speakers and Experts at our 3000+ Global Annual Meetings
Top