Dersleri yüzünden oldukça stresli bir ruh haline
sikiş hikayeleri
bürünüp özel matematik dersinden önce rahatlayabilmek için
amatör pornolar
kendisini yatak odasına kapatan genç adam telefonundan
porno resimleri
açtığı porno filmini keyifle seyir ederek yatağını
mobil porno
okşar ruh dinlendirici olduğunu iddia ettikleri özel
sex resim
bir masaj salonunda çalışan genç masör hem sağlık hem de huzur
sikiş
için gelip masaj yaptıracak olan kadını gördüğünde
porn
nutku tutulur tüm gün boyu seksi lezbiyenleri
sikiş
dikizleyerek onları en savunmasız anlarında fotoğraflayan azılı erkek lavaboya geçerek fotoğraflara bakıp koca yarağını keyifle okşamaya başlar
Our Group organises 3000+ Global Conferenceseries Events every year across USA, Europe & Asia with support from 1000 more scientific Societies and Publishes 700+ Open Access Journals which contains over 50000 eminent personalities, reputed scientists as editorial board members.
Citations : 2154
Journal of Biotechnology & Biomaterials received 2154 citations as per Google Scholar report
Index Copernicus
Google Scholar
Sherpa Romeo
Open J Gate
Genamics JournalSeek
Academic Keys
ResearchBible
China National Knowledge Infrastructure (CNKI)
Access to Global Online Research in Agriculture (AGORA)
Electronic Journals Library
RefSeek
Hamdard University
EBSCO A-Z
OCLC- WorldCat
SWB online catalog
Virtual Library of Biology (vifabio)
Publons
Geneva Foundation for Medical Education and Research
Euro Pub
ICMJE
In Association with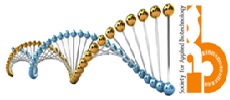 Designing and rapid screening of SiRNA molecules for delayed fruit ripening in tomato
3rd World Congress on Biotechnology

Geetha Lakshmi M, Dwarkesh Parihar and Paresh Verma
ScientificTracks Abstracts: J Biotechnol Biomater
Abstract
Tomato (Solanum lycopersicum) being the world?s second most essential vegetable fruit, 20 percent of the produce is lost due to post-harvest damage. Post-harvest losses can be reduced by development and application of suitable technology for manipulation of fruit ripening at the molecular level, resulting in extended shelf life of climacteric fruits. RNA interference (RNAi) is a post-transcriptional conserved biological response where 21-23 nt short siRNA molecules mediate the suppression of gene expression in a very homology dependent sequence specific manner. Fruit ripening is modulated by expression of several genes, including ACC synthase (ACS) and ACC oxidase (ACO) responsible for ethylene production and polygalacturonase (PG) is involved in the pectic cell wall degradation. We selected several genes for detailed study of inhibition/slow down of fruit ripening process. The presented work is carried out on the design and effect of specific siRNA molecules targeting ACO gene resulting in inhibition/delayed ripening. The siRNA encoding DNA molecules were synthesized and cloned in pGSA1285 vector in sense and antisense orientation with GUS as spacer for the production of double stranded RNA with hairpin. As a convenient alternative for the stable genetic transformation, we developed an efficient longer duration transient expression methodology for the gene silencing studies. The Agrobacterium tumefaciens LBA4404 strain carrying chimeric vector containing the transgenes were used for tomato fruit pericarp injection method for the functional screening and analysis of SiRNA molecules. Inhibition of ripening around the injection site was observed from 3 days post-injection to 30-35 days of incubation at room temperature. The injection site clearly showed inhibition of natural change of color from green to red pigmentation and the effect was sustained till 40-45 days. This novel method of siRNA designing, rapid screening and longer duration transient expression through fruit injection can be used for high-throughput functional analysis of ripening related plant genes.
Biography
Geetha Lakshmi M has completed her M.Sc (Biotechnology) from Bangalore University, India and has 8 years of experience in the area of molecular biology research. Presently she is responsible for molecular biology research project in one of the premier hybrid seed companies of India and also pursuing doctorate research from Jawaharlal Nehru Technological University, Hyderabad, India.
Peer Reviewed Journals
Make the best use of Scientific Research and information from our 700 + peer reviewed, Open Access Journals
International Conferences 2023-24
Meet Inspiring Speakers and Experts at our 3000+ Global Annual Meetings
Top