Dersleri yüzünden oldukça stresli bir ruh haline
sikiş hikayeleri
bürünüp özel matematik dersinden önce rahatlayabilmek için
amatör pornolar
kendisini yatak odasına kapatan genç adam telefonundan
porno resimleri
açtığı porno filmini keyifle seyir ederek yatağını
mobil porno
okşar ruh dinlendirici olduğunu iddia ettikleri özel
sex resim
bir masaj salonunda çalışan genç masör hem sağlık hem de huzur
sikiş
için gelip masaj yaptıracak olan kadını gördüğünde
porn
nutku tutulur tüm gün boyu seksi lezbiyenleri
sikiş
dikizleyerek onları en savunmasız anlarında fotoğraflayan azılı erkek lavaboya geçerek fotoğraflara bakıp koca yarağını keyifle okşamaya başlar
Our Group organises 3000+ Global Conferenceseries Events every year across USA, Europe & Asia with support from 1000 more scientific Societies and Publishes 700+ Open Access Journals which contains over 50000 eminent personalities, reputed scientists as editorial board members.
Citations : 2154
Journal of Biotechnology & Biomaterials received 2154 citations as per Google Scholar report
Index Copernicus
Google Scholar
Sherpa Romeo
Open J Gate
Genamics JournalSeek
Academic Keys
ResearchBible
China National Knowledge Infrastructure (CNKI)
Access to Global Online Research in Agriculture (AGORA)
Electronic Journals Library
RefSeek
Hamdard University
EBSCO A-Z
OCLC- WorldCat
SWB online catalog
Virtual Library of Biology (vifabio)
Publons
Geneva Foundation for Medical Education and Research
Euro Pub
ICMJE
In Association with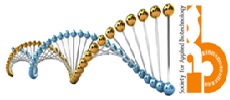 Development of a protein-polysaccharide complex from linseed: An alternative to synthetic surfactant
5th World Congress on Biotechnology

C?sar Burgos-D?az, M?nica Rubilar, Diego Ram?rez, Eduardo Morales, Jos? A Piornos and Francisca Acevedo
Posters: J Biotechnol Biomater
Abstract
In food industry, the introduction of natural polymers such as proteins and polysaccharides as emulsifying and/or stabilizing agents has been a successful approach for the formulation highly stable emulsions. These biopolymers can interact electrostatically to form protein-polysaccharide complexes which can increase the stability and the surface activity of the protein. Therefore, the objective of this study was to develop a protein-polysaccharide complex (PPC) from linseed to its utilization as emulsifier. The pH and biopolymer concentration for the formation of PPC was established by mixing 0.5 wt% protein solutions with polysaccharide (0-0.5 wt%) at different pH (2-10). These particles were then subjected to a thermal treatment 80?C. These experiments indicated that a 0.2 wt% polysaccharide was sufficient to form a complex stable with 0.5 wt% protein at pH 4 and thermal treatment at 80?C. The complex was characterized by determining of ζ-potential (electric charge) as a function of pH. The values of ζ-potential of PPC were less negative than polysaccharide and more negative than protein. The protein presented positive and negative ζ-potentials when the pH of the solution is lower and higher than 4, respectively. The polysaccharide showed negative ζ-potentials in the pH range of 2-10. Additionally, the ζ-potentials data showed that in the range between pH 2 and 4, the protein and the polysaccharide have opposite charges, and therefore, they can form electrostatic complexes. The biopolymer complex prepared in this study may be useful for encapsulation and delivery of bioactive food components, or as substitutes for synthetic emulsifier.
Biography
C?sar Burgos-D?az completed his PhD on Biotechnology at University of Barcelona (Spain), where his studies were focused on production and characterization of biosurfactants. Currently, he is a researcher at AgriaquacultureNutricional Genomic Center (CGNA) in Temuco-Chile. His main research interest is the interaction between ionic biopolymers in order to encapsulate and protect aromatic compounds (flavors). In fact, in 2013 he was granted a FONDECYT postdoctoral project (N?3140001) about encapsulation of flavors specifically related to the evaluation of multilayer emulsions with ionic biopolymerssubjected to spray drying. Additionally, he has published different papers in reputed journals.
Peer Reviewed Journals
Make the best use of Scientific Research and information from our 700 + peer reviewed, Open Access Journals
International Conferences 2023-24
Meet Inspiring Speakers and Experts at our 3000+ Global Annual Meetings
Top