Dersleri yüzünden oldukça stresli bir ruh haline
sikiş hikayeleri
bürünüp özel matematik dersinden önce rahatlayabilmek için
amatör pornolar
kendisini yatak odasına kapatan genç adam telefonundan
porno resimleri
açtığı porno filmini keyifle seyir ederek yatağını
mobil porno
okşar ruh dinlendirici olduğunu iddia ettikleri özel
sex resim
bir masaj salonunda çalışan genç masör hem sağlık hem de huzur
sikiş
için gelip masaj yaptıracak olan kadını gördüğünde
porn
nutku tutulur tüm gün boyu seksi lezbiyenleri
sikiş
dikizleyerek onları en savunmasız anlarında fotoğraflayan azılı erkek lavaboya geçerek fotoğraflara bakıp koca yarağını keyifle okşamaya başlar
Our Group organises 3000+ Global Conferenceseries Events every year across USA, Europe & Asia with support from 1000 more scientific Societies and Publishes 700+ Open Access Journals which contains over 50000 eminent personalities, reputed scientists as editorial board members.
Citations : 2154
Journal of Biotechnology & Biomaterials received 2154 citations as per Google Scholar report
Index Copernicus
Google Scholar
Sherpa Romeo
Open J Gate
Genamics JournalSeek
Academic Keys
ResearchBible
China National Knowledge Infrastructure (CNKI)
Access to Global Online Research in Agriculture (AGORA)
Electronic Journals Library
RefSeek
Hamdard University
EBSCO A-Z
OCLC- WorldCat
SWB online catalog
Virtual Library of Biology (vifabio)
Publons
Geneva Foundation for Medical Education and Research
Euro Pub
ICMJE
In Association with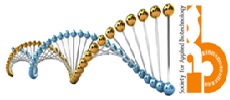 Development of a secretory DNA vaccine construct encoding surface layer protein EA1 of Bacillus anthracis
3rd World Congress on Biotechnology

T. G. Sumithra, V. K. Chaturvedi and P. K. Gupta
Posters: Agrotechnol
Abstract
The quick onset, rapid lethal progression and potential to be used as biological weapon necessitate the development of a highly efficacious well tolerated vaccine against anthrax. But, currently available anthrax vaccines are so far from ideal. DNA vaccines may be attractive approaches since they are safe, stable and can induce both cellular and humoral immunity. Immune response against DNA vaccines can be increased by using secretory antigens. EA1, the major surface layer protein of Bacillus anthracis is abundant in vegetative cell surface and spore preparations. Immunity to EA1 contributes to protection at the early phase of anthrax infection making it a novel vaccine candidate. Keeping these facts, an attempt was made to develop a secretory DNA vaccine encoding EA1 of B. anthracis. For this, eag gene (2502bp) was amplified from genomic DNA of B. anthracis strain 34F2 obtained from Division of Biological Standardization, IVRI, Izatnagar using self designed forward and reverse primers having NheI and BamHI sites respectively. The purified amplicon was cloned into Signal pIg vector to create CD33 signal sequence prior to eag. The positive clones were confirmed by PCR and double RE digestion and sequence analysis. Further, cd33- eag was amplified from recombinant Signal pIg using specific primers having XbaI and NotI restriction site and was subcloned into eukaryotic expression vector, pIRES. The positive clones were confirmed by PCR and double restriction digestion. Further studies are now required to test the immunogenic potential of this DNA vaccine.
Biography
Sumithra T. G. completed her B.V.Sc & A.H in 2008 from College of Veterinary and Animal Sciences, Kerala. She received Junior Research Fellowship from Indian Council of Agricultural Research to pursue post graduation in Veterinary Bacteriology and Mycology at Indian Veterinary Research Institute, Deemed University, Izatnagar. She is presently pursuing her PhD in the same discipline as ICMR-SRF from Indian Veterinary Research Institute, Deemed University, Izatnagar.
Peer Reviewed Journals
Make the best use of Scientific Research and information from our 700 + peer reviewed, Open Access Journals
International Conferences 2023-24
Meet Inspiring Speakers and Experts at our 3000+ Global Annual Meetings
Top