Dersleri yüzünden oldukça stresli bir ruh haline
sikiş hikayeleri
bürünüp özel matematik dersinden önce rahatlayabilmek için
amatör pornolar
kendisini yatak odasına kapatan genç adam telefonundan
porno resimleri
açtığı porno filmini keyifle seyir ederek yatağını
mobil porno
okşar ruh dinlendirici olduğunu iddia ettikleri özel
sex resim
bir masaj salonunda çalışan genç masör hem sağlık hem de huzur
sikiş
için gelip masaj yaptıracak olan kadını gördüğünde
porn
nutku tutulur tüm gün boyu seksi lezbiyenleri
sikiş
dikizleyerek onları en savunmasız anlarında fotoğraflayan azılı erkek lavaboya geçerek fotoğraflara bakıp koca yarağını keyifle okşamaya başlar
Our Group organises 3000+ Global Conferenceseries Events every year across USA, Europe & Asia with support from 1000 more scientific Societies and Publishes 700+ Open Access Journals which contains over 50000 eminent personalities, reputed scientists as editorial board members.
Citations : 2154
Journal of Biotechnology & Biomaterials received 2154 citations as per Google Scholar report
Index Copernicus
Google Scholar
Sherpa Romeo
Open J Gate
Genamics JournalSeek
Academic Keys
ResearchBible
China National Knowledge Infrastructure (CNKI)
Access to Global Online Research in Agriculture (AGORA)
Electronic Journals Library
RefSeek
Hamdard University
EBSCO A-Z
OCLC- WorldCat
SWB online catalog
Virtual Library of Biology (vifabio)
Publons
Geneva Foundation for Medical Education and Research
Euro Pub
ICMJE
In Association with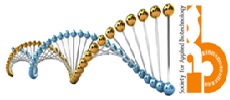 Development of novel enzyme assay procedures to determine demethylation of kraft lignin by wood-decay Fungi: Modifying lignin as substitute for phenol in formaldehyde-based polymers
3rd World Congress on Biotechnology

Balaji Venkatesagowda1, Iryna Bastan-Kandybovich, Aneli Barbosa and Robert Dekker
ScientificTracks Abstracts: J Biotechnol Biomater
Abstract
Lignin is a highly methylated natural aromatic biopolymer found in the cell walls of plants. Biological demethylation bywood- decay fungiremoves O-methyl groups from lignin increasing its phenolic content. The objective was to demonstrate a new enzyme associated with lignin demethylation (lignin demethylase, LDM) that cleaves O-methyl groups from benzyl rings comprising lignin making the latter more phenolic in structure toserve as phenol substitutes in formaldehyde-based polymers. Assays for LDM activity were developedthat specifically measured (i) methanol liberated as a consequence of demethylation, followed by (ii) an increase in pyrocatecholic structure content of modified lignin. Wood-decay fungi isolated from the Boreal Forest (31 isolates growing solely on Kraft lignin, KL) were screened for enzymes that modify lignin.An assay for LDM consisted of coupling an enzymatic oxidation step using alcohol oxidase to convert methanol released to formaldehyde and hydrogen peroxide, and then employing specific reagents to yield colored complexes measured spectrophotometrically. Fivebiochemical methods were developed to determine LDM using KL andlignin-like model compounds (LMC; guaiacol, veratryl, syringyl alcohols). Formaldehyde was measured using (i) pentan-2,4-dione/ammonium acetate. (ii) Hydrogen peroxide was assayed against ABTS in the presence of horseradish peroxidase. The increase in pyrocatecholic content of modified LMC?s and KLas consequence of demethylation, was determined spectrophotometrically by either (iii)complexation with Ti(III)-nitrilotriacetic acid, or (iv) reaction with4-aminoantipyrine. Biologically modified KL structures were determined by FT-IR. SIFT-MS(v), a highly sensitive procedure that measuresvolatile organic compounds, was also used to measure methanol,and demonstrated unequivocally that methanol was released from LMC?s and KL examined. The potential of ligninolytic enzymes to modify KL and LMCs was performed on 6 ligninolytic fungal isolates, and the results obtained are discussed.Supported by NSERC-CRD.
Biography
Balaji Venkatesagowda completed his PhD at the University of Madras (India) and joined the Biorefining Research Institute in 2010. His specialty is biodiesel production from seed oils using fungal lipases. Lately , his research focuses on biological modification of lignin for polymer applications.
Peer Reviewed Journals
Make the best use of Scientific Research and information from our 700 + peer reviewed, Open Access Journals
International Conferences 2023-24
Meet Inspiring Speakers and Experts at our 3000+ Global Annual Meetings
Top