Dersleri yüzünden oldukça stresli bir ruh haline
sikiş hikayeleri
bürünüp özel matematik dersinden önce rahatlayabilmek için
amatör pornolar
kendisini yatak odasına kapatan genç adam telefonundan
porno resimleri
açtığı porno filmini keyifle seyir ederek yatağını
mobil porno
okşar ruh dinlendirici olduğunu iddia ettikleri özel
sex resim
bir masaj salonunda çalışan genç masör hem sağlık hem de huzur
sikiş
için gelip masaj yaptıracak olan kadını gördüğünde
porn
nutku tutulur tüm gün boyu seksi lezbiyenleri
sikiş
dikizleyerek onları en savunmasız anlarında fotoğraflayan azılı erkek lavaboya geçerek fotoğraflara bakıp koca yarağını keyifle okşamaya başlar
Our Group organises 3000+ Global Conferenceseries Events every year across USA, Europe & Asia with support from 1000 more scientific Societies and Publishes 700+ Open Access Journals which contains over 50000 eminent personalities, reputed scientists as editorial board members.
Citations : 2154
Journal of Biotechnology & Biomaterials received 2154 citations as per Google Scholar report
Index Copernicus
Google Scholar
Sherpa Romeo
Open J Gate
Genamics JournalSeek
Academic Keys
ResearchBible
China National Knowledge Infrastructure (CNKI)
Access to Global Online Research in Agriculture (AGORA)
Electronic Journals Library
RefSeek
Hamdard University
EBSCO A-Z
OCLC- WorldCat
SWB online catalog
Virtual Library of Biology (vifabio)
Publons
Geneva Foundation for Medical Education and Research
Euro Pub
ICMJE
In Association with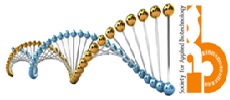 Development of pantothenate synthetase inhibitors for mycobacterium tuberculosis infection: Design and enzyme inhibition studies
3rd World Congress on Biotechnology

Brindha Devi P, Mallika A, Yogeeswari P and Sriram D
Posters: Agrotechnol
Abstract
Pantothenate synthetase (PS) encoded by panC gene from Mycobacterium tuberculosis a potential target for antituberculosis drugs. PS catalyzes the ATP-dependent condensation of pantoate and ?-alanine to form patothenate in bacteria, yeast and plants. This PS is absent in mammals and both CoA and Acyl carrier protein are essential cofactors for bacterial growth, and hence PS is an attractive chemotherapeutic agent for tuberculosis treatment. The crystal structure of PS were determined from M.tuberculosis and its complexes with AMPCPP, pantoate and pantoyl adenylate. A novel potent PS inhibitors were developed and screened against PS for inhibitory activity. The activity of PS was measured spectrophotometrically through an enzymatic cascade involving myokinase, pyruvate kinase, and lactate dehydrogenase. The rate of PS ATP utilization was quantitated by the reduction of absorbance due to the oxidation of NADH to NAD+ by lactate dehydrogenase, which allowed for an internal control to detect interference from compounds that absorb at 340 nm. This coupled enzymatic reaction was used to screen 100 compounds in a 96-well format. One hundred inhibitory molecules were computationally analyzed using Glide docking, and the inhibitors possessed better binding affinities against the PS enzyme. The in vitro validation of these inhibitors has proved its efficacy as a better target for TB.
Biography
Brindha Devi P has completed his PhD from Andhra University and pursuing research for Ph.D. in the Department of Pharmacy, Birla Institute of Technology & Science, Pilani, Hyderabad Campus.
Peer Reviewed Journals
Make the best use of Scientific Research and information from our 700 + peer reviewed, Open Access Journals
International Conferences 2023-24
Meet Inspiring Speakers and Experts at our 3000+ Global Annual Meetings
Top