Dersleri yüzünden oldukça stresli bir ruh haline
sikiş hikayeleri
bürünüp özel matematik dersinden önce rahatlayabilmek için
amatör pornolar
kendisini yatak odasına kapatan genç adam telefonundan
porno resimleri
açtığı porno filmini keyifle seyir ederek yatağını
mobil porno
okşar ruh dinlendirici olduğunu iddia ettikleri özel
sex resim
bir masaj salonunda çalışan genç masör hem sağlık hem de huzur
sikiş
için gelip masaj yaptıracak olan kadını gördüğünde
porn
nutku tutulur tüm gün boyu seksi lezbiyenleri
sikiş
dikizleyerek onları en savunmasız anlarında fotoğraflayan azılı erkek lavaboya geçerek fotoğraflara bakıp koca yarağını keyifle okşamaya başlar
Our Group organises 3000+ Global Conferenceseries Events every year across USA, Europe & Asia with support from 1000 more scientific Societies and Publishes 700+ Open Access Journals which contains over 50000 eminent personalities, reputed scientists as editorial board members.
Citations : 2154
Journal of Biotechnology & Biomaterials received 2154 citations as per Google Scholar report
Index Copernicus
Google Scholar
Sherpa Romeo
Open J Gate
Genamics JournalSeek
Academic Keys
ResearchBible
China National Knowledge Infrastructure (CNKI)
Access to Global Online Research in Agriculture (AGORA)
Electronic Journals Library
RefSeek
Hamdard University
EBSCO A-Z
OCLC- WorldCat
SWB online catalog
Virtual Library of Biology (vifabio)
Publons
Geneva Foundation for Medical Education and Research
Euro Pub
ICMJE
In Association with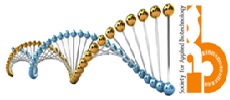 Differentiation of sheep and goat strains of Mycobacterium avium subsp paratuberculosis by Multiplex PCR on Large sequence polymorphisms
3rd World Congress on Biotechnology

Radhika Syam
Posters: Agrotechnol
Abstract
Mycobacterium avium subsp paratuberculosis (MAP) is the causative agent of chronic wastin disease in cattle and sheep, but caused by different strains. Genomic reduction by loss of large sequence polymorphisms (LSPs) is the major contributor of genomic diversity in M avium subspecies and can also be used for differentiating cattle and sheep strains of MAP. A part of LSP A 4 is present only in sheep strains not in cattle strains. Faecal samples were collected from cattle, sheep and goat from Bareilly and Thrissur districts. DNA was extracted from those faecal samples by using the Qiagen QIAamp DNA kit and was subjected to IS 900 PCR. 20% cattle, 25% sheep and 44.44% goat were positive for MAP. All the DNA samples were subjected to LSP4 multiplex PCR for specific detection of cattle and sheep strains of MAP. All positive cattle samples had given amplification of 490 bp and all positive sheep samples had given amplification of 540 bp. One except all goat samples gave 540bp product indicating infection with sheep strain. One goat sample gave both 540bp and 490 bp products indicating mixed infection of sheep and goat strains as they are susceptible to both strains. None of the negative samples produced any amplification with LSP 4 multiplex PCR. The ability to detect and differentiate between strains of MAP is of obvious importance for both accurate diagnosis and to guide control programs. LSP?s are very specific for MAP diagnosis and strain differentiation of MAP.
Biography
Radhika Syam is the native of Kerala, India. She has completed her MVSc degree from Indian Veterinary research institute and is pursuing PhD from the same institute on Veterinary Bacteriology. She is the holder of JRF from ICAR for PG, ICMR and CSIR for PhD and SRF from ICAR for PhD. She is also honoured by Prime minister of India for her achievement in BVSc exams.
Peer Reviewed Journals
Make the best use of Scientific Research and information from our 700 + peer reviewed, Open Access Journals
International Conferences 2023-24
Meet Inspiring Speakers and Experts at our 3000+ Global Annual Meetings
Top