Dersleri yüzünden oldukça stresli bir ruh haline
sikiş hikayeleri
bürünüp özel matematik dersinden önce rahatlayabilmek için
amatör pornolar
kendisini yatak odasına kapatan genç adam telefonundan
porno resimleri
açtığı porno filmini keyifle seyir ederek yatağını
mobil porno
okşar ruh dinlendirici olduğunu iddia ettikleri özel
sex resim
bir masaj salonunda çalışan genç masör hem sağlık hem de huzur
sikiş
için gelip masaj yaptıracak olan kadını gördüğünde
porn
nutku tutulur tüm gün boyu seksi lezbiyenleri
sikiş
dikizleyerek onları en savunmasız anlarında fotoğraflayan azılı erkek lavaboya geçerek fotoğraflara bakıp koca yarağını keyifle okşamaya başlar
Our Group organises 3000+ Global Conferenceseries Events every year across USA, Europe & Asia with support from 1000 more scientific Societies and Publishes 700+ Open Access Journals which contains over 50000 eminent personalities, reputed scientists as editorial board members.
Citations : 2154
Journal of Biotechnology & Biomaterials received 2154 citations as per Google Scholar report
Index Copernicus
Google Scholar
Sherpa Romeo
Open J Gate
Genamics JournalSeek
Academic Keys
ResearchBible
China National Knowledge Infrastructure (CNKI)
Access to Global Online Research in Agriculture (AGORA)
Electronic Journals Library
RefSeek
Hamdard University
EBSCO A-Z
OCLC- WorldCat
SWB online catalog
Virtual Library of Biology (vifabio)
Publons
Geneva Foundation for Medical Education and Research
Euro Pub
ICMJE
In Association with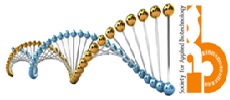 D-NDB- Development of biomedical nano database (NDB) through microsoft access desktop web solutions
3rd World Congress on Biotechnology

D. Srinivasa Rao
Posters: J Biotechnol Biomater
Abstract
Targeted cancer therapies are which block the growth and spread of cancer by interfering with molecular targets. Among many possible Targeted therapies delivery of antineoplastic (including biotechnology derived such as siRNA) agents to cancer cells using nanomaterials as pharmaceutical delivery systems is an important strategy. Over the last two decades, nanotechnology has made its impact in every area of science and technology. Many preclinical and clinical studies with nanoparticle based diagnostic and therapeutic system for different cancers are ongoing in different parts of the world. Amongst the different arsenal of nanoparticles, Tumor specific small molecule ligand baring multifunctional nanoparticles that will selectively find and kill cancer cells play a very significant role in development of targeted therapies. Fabrication of the tumor targeted multifunctional nanoparticles with therapeutic excipients to achieve a synergistic therapeutic effect with anticancer agent is an attractive strategy. A novel therapeutic cationic molecule, siRNA and taxol based tumor specific nanoparticle system which currently is in development, targets Prostate specific membrane antigen (PSMA), over-expressed in human prostate cancer. Moreover, since PSMA is also expressed in the tumor neovasculature of other types of cancers, the resulting system may be exploited to target those cancers as well. In this talk will present the development of therapeutic lipid constituted PSMA targeted nanoparticles.
Biography
B Surendar Reddy has completed his PhD at Indian Institute of Chemical technology, Hyderabad, India and postdoctoral studies from Professor Leaf Huang?s lab at University of North Carolina, Chapel Hill, U.S.A. He is working as a scientist at Central Drug Research Institute, Lucknow, India. He has published more than 15 papers in reputed journals.
Peer Reviewed Journals
Make the best use of Scientific Research and information from our 700 + peer reviewed, Open Access Journals
International Conferences 2023-24
Meet Inspiring Speakers and Experts at our 3000+ Global Annual Meetings
Top