Dersleri yüzünden oldukça stresli bir ruh haline
sikiş hikayeleri
bürünüp özel matematik dersinden önce rahatlayabilmek için
amatör pornolar
kendisini yatak odasına kapatan genç adam telefonundan
porno resimleri
açtığı porno filmini keyifle seyir ederek yatağını
mobil porno
okşar ruh dinlendirici olduğunu iddia ettikleri özel
sex resim
bir masaj salonunda çalışan genç masör hem sağlık hem de huzur
sikiş
için gelip masaj yaptıracak olan kadını gördüğünde
porn
nutku tutulur tüm gün boyu seksi lezbiyenleri
sikiş
dikizleyerek onları en savunmasız anlarında fotoğraflayan azılı erkek lavaboya geçerek fotoğraflara bakıp koca yarağını keyifle okşamaya başlar
Our Group organises 3000+ Global Conferenceseries Events every year across USA, Europe & Asia with support from 1000 more scientific Societies and Publishes 700+ Open Access Journals which contains over 50000 eminent personalities, reputed scientists as editorial board members.
Citations : 2154
Journal of Biotechnology & Biomaterials received 2154 citations as per Google Scholar report
Index Copernicus
Google Scholar
Sherpa Romeo
Open J Gate
Genamics JournalSeek
Academic Keys
ResearchBible
China National Knowledge Infrastructure (CNKI)
Access to Global Online Research in Agriculture (AGORA)
Electronic Journals Library
RefSeek
Hamdard University
EBSCO A-Z
OCLC- WorldCat
SWB online catalog
Virtual Library of Biology (vifabio)
Publons
Geneva Foundation for Medical Education and Research
Euro Pub
ICMJE
In Association with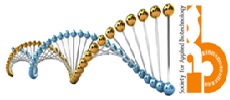 Effect of micellar solubilization technology on the anticancer activity of dasatinib: A study on the in vitro survival of cell lines
3rd World Congress on Biotechnology

P. Durga Maheswari, D. Rambhau, Mitrabhanu Mohanty, B. Suneel Kumar, P. B. Rani and M. L. Narasu
Posters: Agrotechnol
Abstract
In the present research work micellar solubilization technology has been employed for the formulation development of poorly soluble Dasatinib and its effect is evaluated basing upon the cytotoxic activity. Dasatinib is an oral multi- BCR/ABL and Src family tyrosine kinase inhibitor approved for use in patients with chronic myelogenous leukemia (CML) after imatinib treatment and Philadelphia chromosome-positive acute lymphoblastic leukemia (Ph+ ALL). The formulation development for Dasatinib was done by improving its solubility by micellar solubilization technology. The resulted micellar solution was converted into spray dried powder. The MTT (3-(4,5-Dimethylthiazol-2-yl)-2,5-diphenyltetrazolium bromide) assay was carried out on Baf3/WT, E255k and K562 for the evaluation of the cytotoxic activity of placebo, pure drug, and formulation. Suitable and equivalent dilutions were made for the three samples to evaluate the effect on the inhibition of cell proliferation by MTT Assay. The IC 50 value reveals that formulation of Dasatinib has shown a better inhibition effect on the cell proliferation than that of pure drug which may be due to more uptake of drug into the cells. Moreover, inhibition of Pgp efflux and fluidization of the cellular structure by the surfactant also accounts for the lower IC 50 value of formulation on Baf3/WT and E255k. This concludes that micellar solubilization technology employed for the solubility enhancement of Dasatinib has also resulted better inhibitory activity of Dasatinib on cell proliferation.
Biography
P. Durga Maheswari is pursuing Ph.D. entitled ?Formulations of poorly water soluble drugs using micellar solubilization technology?, from Jawaharlal Nehru Technological University, Hyderabad, AP, INDIA. She had completed M. Pharm in Department of Pharmaceutical Sciences, Andhra University, Visakhapatnam, A.P, INDIA. She is working as Senior Manager, Formulation Research & Development, Natco Research Center, Sanath Nagar Hyderabad.
Peer Reviewed Journals
Make the best use of Scientific Research and information from our 700 + peer reviewed, Open Access Journals
International Conferences 2023-24
Meet Inspiring Speakers and Experts at our 3000+ Global Annual Meetings
Top