Dersleri yüzünden oldukça stresli bir ruh haline
sikiş hikayeleri
bürünüp özel matematik dersinden önce rahatlayabilmek için
amatör pornolar
kendisini yatak odasına kapatan genç adam telefonundan
porno resimleri
açtığı porno filmini keyifle seyir ederek yatağını
mobil porno
okşar ruh dinlendirici olduğunu iddia ettikleri özel
sex resim
bir masaj salonunda çalışan genç masör hem sağlık hem de huzur
sikiş
için gelip masaj yaptıracak olan kadını gördüğünde
porn
nutku tutulur tüm gün boyu seksi lezbiyenleri
sikiş
dikizleyerek onları en savunmasız anlarında fotoğraflayan azılı erkek lavaboya geçerek fotoğraflara bakıp koca yarağını keyifle okşamaya başlar
Our Group organises 3000+ Global Conferenceseries Events every year across USA, Europe & Asia with support from 1000 more scientific Societies and Publishes 700+ Open Access Journals which contains over 50000 eminent personalities, reputed scientists as editorial board members.
Citations : 2154
Journal of Biotechnology & Biomaterials received 2154 citations as per Google Scholar report
Index Copernicus
Google Scholar
Sherpa Romeo
Open J Gate
Genamics JournalSeek
Academic Keys
ResearchBible
China National Knowledge Infrastructure (CNKI)
Access to Global Online Research in Agriculture (AGORA)
Electronic Journals Library
RefSeek
Hamdard University
EBSCO A-Z
OCLC- WorldCat
SWB online catalog
Virtual Library of Biology (vifabio)
Publons
Geneva Foundation for Medical Education and Research
Euro Pub
ICMJE
In Association with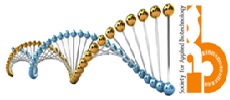 Electrochemical DNA hybridization biosensor for typhoid detection based on electrodeposited gold nano aggregates
3rd World Congress on Biotechnology

Anu Singh, M. P. Singh, H. N. Verma and Kavita Arora
Posters: Agrotechnol
Abstract
Gold nano-particles have been known for their excellent biological compatibility, unique physico-chemical properties. Nano-structured gold has been used in recognition of biological events, facilitating better electronic signal transduction, leading to new generation of bio-electronic devices. We have fabricated gold nano aggregates (GNAs) based electrode via direct electrodeposition method onto indium tin oxide coated glass plates for its application towards development of electrochemical DNA biosensor for early detection of Typhoid. GNP-A/ITO electrode was characterized using X-Ray diffraction that reveals the deposition of metallic gold nano particles in fcc structure. The GNAs/ITO electrode exhibited good electro-analytical activity and shows quasi-reversible behaviour. GNAs/ITO electrode was modified with self assembled monolayer of 11-Mercaptoundecanoic acid (MUA) to immobilize amine modified ssDNA probe for fabrication of ssDNA/MUA/GNAs/ITO bio-electrode. Response studies of the ssDNA/MUA/GNAs/ITO bio-electrode towards target probes were done using differential pulse voltammetry (DPV) by monitoring direct guanine oxidation and with ethylene blue (MB) as redox indicator. Direct monitoring of guanine oxidation with complementary targets on ssDNA/MUA/GNP-A/ITO bio-electrode, limit of detection was found upto 150 ottomol whereas Methylene blue redox indicator exhibited improved limit of detection upto 4 ottomol at 25?C in phosphate buffer with in 60 s hybridization time. The bioelectrode shows 37 times enhanced sensitivity and was found efficiently able to distinguish complementary, non-complementary and one base mismatch target. This biosensor electrode has implications towards detection of other pathogens like M. tuberculosis, Campylobacter, H. Pylori, E. coli etc for clinical diagnostics, food quality control and environmental monitoring.
Biography
Peer Reviewed Journals
Make the best use of Scientific Research and information from our 700 + peer reviewed, Open Access Journals
International Conferences 2023-24
Meet Inspiring Speakers and Experts at our 3000+ Global Annual Meetings
Top