Dersleri yüzünden oldukça stresli bir ruh haline
sikiş hikayeleri
bürünüp özel matematik dersinden önce rahatlayabilmek için
amatör pornolar
kendisini yatak odasına kapatan genç adam telefonundan
porno resimleri
açtığı porno filmini keyifle seyir ederek yatağını
mobil porno
okşar ruh dinlendirici olduğunu iddia ettikleri özel
sex resim
bir masaj salonunda çalışan genç masör hem sağlık hem de huzur
sikiş
için gelip masaj yaptıracak olan kadını gördüğünde
porn
nutku tutulur tüm gün boyu seksi lezbiyenleri
sikiş
dikizleyerek onları en savunmasız anlarında fotoğraflayan azılı erkek lavaboya geçerek fotoğraflara bakıp koca yarağını keyifle okşamaya başlar
Our Group organises 3000+ Global Conferenceseries Events every year across USA, Europe & Asia with support from 1000 more scientific Societies and Publishes 700+ Open Access Journals which contains over 50000 eminent personalities, reputed scientists as editorial board members.
Citations : 2154
Journal of Biotechnology & Biomaterials received 2154 citations as per Google Scholar report
Index Copernicus
Google Scholar
Sherpa Romeo
Open J Gate
Genamics JournalSeek
Academic Keys
ResearchBible
China National Knowledge Infrastructure (CNKI)
Access to Global Online Research in Agriculture (AGORA)
Electronic Journals Library
RefSeek
Hamdard University
EBSCO A-Z
OCLC- WorldCat
SWB online catalog
Virtual Library of Biology (vifabio)
Publons
Geneva Foundation for Medical Education and Research
Euro Pub
ICMJE
In Association with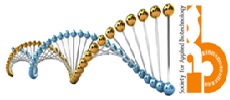 Engineering tolerance and hyper accumulation of heavy metals in recombinant E.coli cells by expressing PCS gene from Leucaena leucocephala
3rd World Congress on Biotechnology

Merla Sri Lakshmi Sunita
ScientificTracks Abstracts: J Biotechnol Biomater
Abstract
Leucaena leucocephala, a leguminous tree with high biomass, has metal tolerance and survival ability in arid, infertile and metal-contaminated areas. But so far, no reports are available on identification and functional characterization of the metaltolerance genes in this species. In the present study, we report the isolation and characterization of phytochelatin synthase (LlPCS) gene from this tree species. The predicted 3D structure of this protein exhibited potential possible binding sites for the metals like Cd, Zn, Cu, Fe and Mn. The role of LlPCS gene in metal tolerance and accumulation was characterized in E. coli. The LlPCS gene was sub-cloned into pET32a expression vector and bacterial transformation was performed. SDS-PAGE analysis of the total protein isolated from the recombinant E. coli revealed the over expression of LlPCS protein along with His-tag. When grown in toxic metal enriched media, recombinant E. coli exhibited enhanced tolerance to broad range of metals like arsenic, cadmium, cobalt, copper, mercury, tin and zinc compared to controls. Further, these recombinant E. coli cells could also accumulate several folds increased concentrations of toxic metals like arsenite, copper and arsenate compared to controls. Thus the present study suggests that LlPCS gene confers enhanced toxic metal tolerance and accumulation in E. coli and might play crucial role in toxic metal detoxification in Leucaena leucocephala. This study can help us in better understanding the toxic metal tolerance ability of L. leucocephala for its successful usage in bioremediation technologies.
Biography
Merla Sri Lakshmi Sunita has completed her PhD in 2010 at the age of 29 years from Department of Genetics, Osmania University, Hyderabad. She was awarded Dr. D.S. Kothari Postdoctoral fellowship from University Grants Commission, New Delhi and pursuing postdoctoral studies at Centre for Biotechnology, Jawaharlal Nehru Technological University Hyderabad. She has published six papers in reputed national and international journals.
Peer Reviewed Journals
Make the best use of Scientific Research and information from our 700 + peer reviewed, Open Access Journals
International Conferences 2023-24
Meet Inspiring Speakers and Experts at our 3000+ Global Annual Meetings
Top