Dersleri yüzünden oldukça stresli bir ruh haline
sikiş hikayeleri
bürünüp özel matematik dersinden önce rahatlayabilmek için
amatör pornolar
kendisini yatak odasına kapatan genç adam telefonundan
porno resimleri
açtığı porno filmini keyifle seyir ederek yatağını
mobil porno
okşar ruh dinlendirici olduğunu iddia ettikleri özel
sex resim
bir masaj salonunda çalışan genç masör hem sağlık hem de huzur
sikiş
için gelip masaj yaptıracak olan kadını gördüğünde
porn
nutku tutulur tüm gün boyu seksi lezbiyenleri
sikiş
dikizleyerek onları en savunmasız anlarında fotoğraflayan azılı erkek lavaboya geçerek fotoğraflara bakıp koca yarağını keyifle okşamaya başlar
Our Group organises 3000+ Global Conferenceseries Events every year across USA, Europe & Asia with support from 1000 more scientific Societies and Publishes 700+ Open Access Journals which contains over 50000 eminent personalities, reputed scientists as editorial board members.
Citations : 2154
Journal of Biotechnology & Biomaterials received 2154 citations as per Google Scholar report
Index Copernicus
Google Scholar
Sherpa Romeo
Open J Gate
Genamics JournalSeek
Academic Keys
ResearchBible
China National Knowledge Infrastructure (CNKI)
Access to Global Online Research in Agriculture (AGORA)
Electronic Journals Library
RefSeek
Hamdard University
EBSCO A-Z
OCLC- WorldCat
SWB online catalog
Virtual Library of Biology (vifabio)
Publons
Geneva Foundation for Medical Education and Research
Euro Pub
ICMJE
In Association with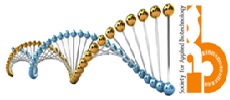 Essential oils and oleoresins as bio-preservatives in food
3rd World Congress on Biotechnology

Pushpa S Murthy
ScientificTracks Abstracts: J Biotechnol Biomater
Abstract
Essential oils (EOs) are aromatic oily liquids obtained from plant material by steam distillation for commercial production. An estimated 3000 EOs is known, of which about 300 are commercially important and are destined chiefly for the flavours and fragrances souk. EOs or their components have been reported to exhibit biological activity such as antiviral, antimycotic, antitoxigenic, antiparasitic and insecticidal properties. The phenolic components are most active and appear to act principally as membrane permeabilizers. Food preservation is a continuous fight against microorganisms spoiling the food or making it unsafe. Several food preservation systems such as heating, refrigeration and addition of antimicrobial compounds can be used to reduce the risk of outbreaks of food poisoning; however, these techniques frequently have associated adverse changes in organoleptic characteristics and loss of nutrients. EOs could readily be incorporated in manufactured foods that are traditionally associated with herbs (savoury dishes such as meat and fish dishes, cheese, vegetable dishes, soups and sauces) or with spices (drinks and desserts containing fruit and/or dairy products). The use of EOs in consumer goods is expected to increase in the future due to the rise of ?green consumerism?, which stimulates the use and development of products derived from plants. Interactions between EOs and their components and other food ingredients, stability of EOs during food processing and food additives are key concerns. Thus the potential value of these agents as natural and biological preservatives will be highlighted which is a niche in the food biotechnology.
Biography
Pushpa S Murthy received her Ph.D. degree in Biotechnology at Mysore University, India. Her primary field is Microbiology and biotechnology with research emphasis on food microbiology, food technology and coffee. She is presently working as a Senior Scientist at Plantation Products, Spices and Flavor technology department. Her research work involves production of value-added products, Food and Pharmaceutical components, bioactivity evaluation of the isolated plant extracts or synthesized compounds on food borne pathogenic microbes. Dr. Pushpa S Murthy holds patents, process know ?how and is the author of peer-reviewed papers, book chapters, and reviews. She is a member of Association of microbiologist of India, society of Biological sciences and also association of Food scientist and technologist of India.
Peer Reviewed Journals
Make the best use of Scientific Research and information from our 700 + peer reviewed, Open Access Journals
International Conferences 2023-24
Meet Inspiring Speakers and Experts at our 3000+ Global Annual Meetings
Top