Dersleri yüzünden oldukça stresli bir ruh haline
sikiş hikayeleri
bürünüp özel matematik dersinden önce rahatlayabilmek için
amatör pornolar
kendisini yatak odasına kapatan genç adam telefonundan
porno resimleri
açtığı porno filmini keyifle seyir ederek yatağını
mobil porno
okşar ruh dinlendirici olduğunu iddia ettikleri özel
sex resim
bir masaj salonunda çalışan genç masör hem sağlık hem de huzur
sikiş
için gelip masaj yaptıracak olan kadını gördüğünde
porn
nutku tutulur tüm gün boyu seksi lezbiyenleri
sikiş
dikizleyerek onları en savunmasız anlarında fotoğraflayan azılı erkek lavaboya geçerek fotoğraflara bakıp koca yarağını keyifle okşamaya başlar
Our Group organises 3000+ Global Conferenceseries Events every year across USA, Europe & Asia with support from 1000 more scientific Societies and Publishes 700+ Open Access Journals which contains over 50000 eminent personalities, reputed scientists as editorial board members.
Citations : 2154
Journal of Biotechnology & Biomaterials received 2154 citations as per Google Scholar report
Index Copernicus
Google Scholar
Sherpa Romeo
Open J Gate
Genamics JournalSeek
Academic Keys
ResearchBible
China National Knowledge Infrastructure (CNKI)
Access to Global Online Research in Agriculture (AGORA)
Electronic Journals Library
RefSeek
Hamdard University
EBSCO A-Z
OCLC- WorldCat
SWB online catalog
Virtual Library of Biology (vifabio)
Publons
Geneva Foundation for Medical Education and Research
Euro Pub
ICMJE
In Association with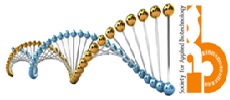 Evaluation of Eucalyptus bark waste and corn cobs as a renewable carbon source for production of single cell oil as a biodiesel feedstock by Aspergillus terreus IBB M1
3rd World Congress on Biotechnology

Kadambari K. Barve, Mahesh B. Khot and Ameeta Ravikumar
Posters: Agrotechnol
Abstract
Recently oleaginous fungi have emerged as an alternative feedstock for biodiesel production in the form of microbial lipids (single-cell-oils, SCOs). Filamentous fungi are known to degrade and utilize a wide range of lignocellulosic waste materials. Therefore, it is economically promising to develop a biodiesel production process using oleaginous fungi grown on such renewable carbon sources. The main intent of the present work was to evaluate the growth and lipid accumulation by a newly isolated Aspergillus terreus IBB M1 on Eucalyptus bark waste (EBW) and corn cobs, this fungal strain was earlier shown to produce SCO (54 % w/w ) on glucose, in our laboratory (Khot et al., 2012). EBW constitutes the major lignocellulosic waste generated during debarking of the Eucalyptus wood in pulp mills.It was initially used as a sole carbon and energy source under solid state fermentation conditions without any chemical pretreatment while corn cob (CC) was taken as a conventional solid substrate for comparative study. The dried and milled substrates were moistened with mineral solution in wide mouth Erlenmeyer flasks (1:5 w/v) and kept for incubation in humidity chamber at 30 ? C for 7 days. The fermented mass containing mycelia and unutilized substrate was harvested, dried till constant weight and used to extract total cellular lipids as SCOs in presence of chloroform : methanol (2:1) by cryopulverization in a mortar and pestle using liquid nitrogen. The extracted fungal SCOs were analyzed for fatty acid composition by GC-FID and found to be rich in saturated fatty acids for both the substrates with 33% and 24% relative contents for EBW and CC, respectively. In particular, the SCO from EBW was rich in lignoceric acid (C24:0) indicating the direct transformation of lignin fractions of the waste into the fatty acids while oleic acid (C18:1) was the major dominant monounsaturated fatty acid. The PUFAs with ≥ 4 double bonds were not detected for SCOs obtained on both the substrates. A few biodiesel fuel properties (density, kinematic viscosity, iodine value and cetane number) were determined by prediction models for fungal SCO obtained on EBW and CC found to be in accordance with the national and international biodiesel standard specifications. The submerged fungal cultures were grown in shake flasks using EBW (1% w/v) and the SCO yield was determined to be approx. 1g/L after 120 h incubation. The results obtained suggest the suitability of bark waste obtained from Eucalyptus wood mills for the production of SCO with potential for biodiesel production.
Biography
Peer Reviewed Journals
Make the best use of Scientific Research and information from our 700 + peer reviewed, Open Access Journals
International Conferences 2023-24
Meet Inspiring Speakers and Experts at our 3000+ Global Annual Meetings
Top