Dersleri yüzünden oldukça stresli bir ruh haline
sikiş hikayeleri
bürünüp özel matematik dersinden önce rahatlayabilmek için
amatör pornolar
kendisini yatak odasına kapatan genç adam telefonundan
porno resimleri
açtığı porno filmini keyifle seyir ederek yatağını
mobil porno
okşar ruh dinlendirici olduğunu iddia ettikleri özel
sex resim
bir masaj salonunda çalışan genç masör hem sağlık hem de huzur
sikiş
için gelip masaj yaptıracak olan kadını gördüğünde
porn
nutku tutulur tüm gün boyu seksi lezbiyenleri
sikiş
dikizleyerek onları en savunmasız anlarında fotoğraflayan azılı erkek lavaboya geçerek fotoğraflara bakıp koca yarağını keyifle okşamaya başlar
Our Group organises 3000+ Global Conferenceseries Events every year across USA, Europe & Asia with support from 1000 more scientific Societies and Publishes 700+ Open Access Journals which contains over 50000 eminent personalities, reputed scientists as editorial board members.
Citations : 2154
Journal of Biotechnology & Biomaterials received 2154 citations as per Google Scholar report
Index Copernicus
Google Scholar
Sherpa Romeo
Open J Gate
Genamics JournalSeek
Academic Keys
ResearchBible
China National Knowledge Infrastructure (CNKI)
Access to Global Online Research in Agriculture (AGORA)
Electronic Journals Library
RefSeek
Hamdard University
EBSCO A-Z
OCLC- WorldCat
SWB online catalog
Virtual Library of Biology (vifabio)
Publons
Geneva Foundation for Medical Education and Research
Euro Pub
ICMJE
In Association with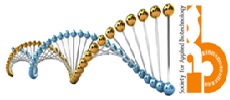 Expression of recombinant aprotinin in Pichia pastoris: A case study
3rd World Congress on Biotechnology

Sachin R. Tendulkar
ScientificTracks Abstracts: J Biotechnol Biomater
Abstract
Pichia pastoris, a methylotrophic yeast has been used for heterologous protein expression. Fast growth, high biomass, simple media for growth and availability of strong inducible as well as constitutive promoters are some of the characteristics due to which the yeast is extensively used for expression of extracellular proteins as well as for intracellular VLP based vaccines. Expression of protein in Pichia depends on a number of factors such as nucleotide sequence of the protein, signal sequence and promoters used for the purpose. Alpha mating factor signal sequence (MAT α1) of Saccharomyces cerevisiae is commonly used for secretion of protein in the culture supernatant. Since cloning downstream to Glu-Ala-Glu-Ala- (Ste 13 signal cleavage) leaves overhang of Glu-Ala-Glu-Ala on the secreted protein due to improper processivity, we prefer to clone protein sequences downstream to kex cleavage site (-Glu-Lys-Arg- ). However, for aprotinin, cloning downstream to kex cleavage showed improper processivity. Hence, on the basis of N terminus data and known literature, 2 different constructs were prepared wherein aprotinin was cloned downstream to 2 different sites in pre-sequences of MAT α1. The constructs were independently transformed into P. pastoris. Secretion of protein was observed in the clone wherein aprotinin was cloned downstream to Ser- Ala- Leu-Ala- . Further characterization of purified protein is by intact mass analysis, N terminus sequencing, RP-HPLC showed good match with bovine aprotinin. Though levels of protein secretion decrease in the new strategy employed, proper processivity of the protein was obtained which is one of the important factor in development of similar biologics.
Biography
Sachin R. Tendulkar has completed his Ph.D in Microbiology from M. S. University, Baroda under the guidance of Prof. B. B. Chattoo. Further he pursued his postdoctoral studies in McGill University, Montreal, Canada. He joined Reliance Life Sciences Pvt Ltd in 2007 and working on expression of proteins of therapeutics importance since then. He has published 5 papers and a review on therapeutic protein expression and presented his work in national as well as international conferences.
Peer Reviewed Journals
Make the best use of Scientific Research and information from our 700 + peer reviewed, Open Access Journals
International Conferences 2023-24
Meet Inspiring Speakers and Experts at our 3000+ Global Annual Meetings
Top