Dersleri yüzünden oldukça stresli bir ruh haline
sikiş hikayeleri
bürünüp özel matematik dersinden önce rahatlayabilmek için
amatör pornolar
kendisini yatak odasına kapatan genç adam telefonundan
porno resimleri
açtığı porno filmini keyifle seyir ederek yatağını
mobil porno
okşar ruh dinlendirici olduğunu iddia ettikleri özel
sex resim
bir masaj salonunda çalışan genç masör hem sağlık hem de huzur
sikiş
için gelip masaj yaptıracak olan kadını gördüğünde
porn
nutku tutulur tüm gün boyu seksi lezbiyenleri
sikiş
dikizleyerek onları en savunmasız anlarında fotoğraflayan azılı erkek lavaboya geçerek fotoğraflara bakıp koca yarağını keyifle okşamaya başlar
Our Group organises 3000+ Global Conferenceseries Events every year across USA, Europe & Asia with support from 1000 more scientific Societies and Publishes 700+ Open Access Journals which contains over 50000 eminent personalities, reputed scientists as editorial board members.
Citations : 2154
Journal of Biotechnology & Biomaterials received 2154 citations as per Google Scholar report
Index Copernicus
Google Scholar
Sherpa Romeo
Open J Gate
Genamics JournalSeek
Academic Keys
ResearchBible
China National Knowledge Infrastructure (CNKI)
Access to Global Online Research in Agriculture (AGORA)
Electronic Journals Library
RefSeek
Hamdard University
EBSCO A-Z
OCLC- WorldCat
SWB online catalog
Virtual Library of Biology (vifabio)
Publons
Geneva Foundation for Medical Education and Research
Euro Pub
ICMJE
In Association with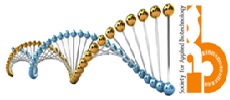 Genetic transformation of sunflower using TVD 1 for resistance against Alternaria leaf spot disease
World Congress on Biotechnology

Ch.Sirisha, M.Sravani, D.Sri Rami reddy and N.M.Yugandhar
ScientificTracks Abstracts: J Biotechnol Biomaterial
DOI: 10.4172/2155-952X.1000001
Abstract
Alternaria leaf spot is an economical disease of sunflower causing serious yield losses and reduced oil content. Sources of resistance to this pathogen are limited in the cultivated germplasm of sunflower. In the present study, attempts have been made to transform sunflower using the defensin gene TVD1 . TVD1 gene extracted from Tephrosia villosa has potent antifugal activity and confers protection againest several pathogens including Alternaria leaf spot in sunflower. Incorporation of TVD1 gene into sunflower is achieved by Agrobacterium mediated genetic transformation method. The Agrobacterium containing PCAM 2300 vector with TVD1 genes are cocultivated with sunflower cotyledons from mature seeds. (split seeds through embryonal axis). The explants were kept for shoot regeneration(2BI supplemented with BAP 0.5mg/l and 2ip 1mg/l) and selection. The TVD1 and gene has npt gene for selection. The transformed tissues showed resistance to kanamycin in medium and remained green while the non-transformed tissue were bleached on kanamycin medium. Following shoot regeneration they were transferred for rooting. The rooted shoots were acclimatizated and rootless microshoots were grafted and finally transferred to green house. DNA was isolated from the putative transformed plants and PCR analysis was done with primers specific to the gene of interest and also the selectable marker and positives for both TVD1 and npt were identified.
Biography
Peer Reviewed Journals
Make the best use of Scientific Research and information from our 700 + peer reviewed, Open Access Journals
International Conferences 2023-24
Meet Inspiring Speakers and Experts at our 3000+ Global Annual Meetings
Top