Dersleri yüzünden oldukça stresli bir ruh haline
sikiş hikayeleri
bürünüp özel matematik dersinden önce rahatlayabilmek için
amatör pornolar
kendisini yatak odasına kapatan genç adam telefonundan
porno resimleri
açtığı porno filmini keyifle seyir ederek yatağını
mobil porno
okşar ruh dinlendirici olduğunu iddia ettikleri özel
sex resim
bir masaj salonunda çalışan genç masör hem sağlık hem de huzur
sikiş
için gelip masaj yaptıracak olan kadını gördüğünde
porn
nutku tutulur tüm gün boyu seksi lezbiyenleri
sikiş
dikizleyerek onları en savunmasız anlarında fotoğraflayan azılı erkek lavaboya geçerek fotoğraflara bakıp koca yarağını keyifle okşamaya başlar
Our Group organises 3000+ Global Conferenceseries Events every year across USA, Europe & Asia with support from 1000 more scientific Societies and Publishes 700+ Open Access Journals which contains over 50000 eminent personalities, reputed scientists as editorial board members.
Citations : 2154
Journal of Biotechnology & Biomaterials received 2154 citations as per Google Scholar report
Index Copernicus
Google Scholar
Sherpa Romeo
Open J Gate
Genamics JournalSeek
Academic Keys
ResearchBible
China National Knowledge Infrastructure (CNKI)
Access to Global Online Research in Agriculture (AGORA)
Electronic Journals Library
RefSeek
Hamdard University
EBSCO A-Z
OCLC- WorldCat
SWB online catalog
Virtual Library of Biology (vifabio)
Publons
Geneva Foundation for Medical Education and Research
Euro Pub
ICMJE
In Association with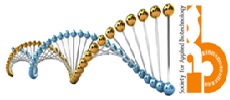 High level expression of enantio selective lipase gene from Bacillus pumilus in E.coli
3rd World Congress on Biotechnology

Shafaq Rasool1, Reena singh1, Vijeshwar Verma1, Sarojini Johri2 and Gulam Nabi Qazi3
ScientificTracks Abstracts: J Biotechnol Biomater
Abstract
Soluble overexpression of enantioselective lipase gene from Bacillus pumilus designated as lipA in E.coli using T7 expression system and surface display expression systems were used for optimizing the overexpression of the enzyme that would allow us to produce large amounts of lipase enzyme for crystallization as well as characterization for its commercial exploitation. Expression plasmids pET-Lip, pETB-Lip and pEst100-Lip were constructed in E.coli using pET21 (a)+, pETBlue2 and pEst100 as expression plasmids. pET-Lip, and pEst100-Lip were transformed into E. coli BL21(DE3) and pETB-Lip was transformed into E. coli BL21(DE3) pLacI.The lipase gene ljpA in all the constructs was placed directly under the control of T7 promoter.Lipase activity was found in the soluble fraction of E.coli bearing pET-Lip and pETB-Lip. However, major amount of lipase activity was only displayed on the surface of E. coli harbouring pEst100-Lip. The increase in enzyme expression levels corresponded to 12-60 fold improvements as compared to native enzyme containing lipA under the control of its native promoter. The recombinant enzyme BPE from the E.coli pETB-Lip at its maximum expression was purified from the CFE in a three- step procedure by ammonium sulphate precipitation, hydrophobic interaction chromatography and subsequently followed by anion-exchange chromatography. SDS-PAGE analysis indicated that purified BPE is a monomer with a molecular mass of ~19.2 kD. The recombinant clone as such or the cell free extract prepared from the clone exhibited original selectivity for the hydrolytic activity of various racemates.
Biography
Peer Reviewed Journals
Make the best use of Scientific Research and information from our 700 + peer reviewed, Open Access Journals
International Conferences 2023-24
Meet Inspiring Speakers and Experts at our 3000+ Global Annual Meetings
Top