Dersleri yüzünden oldukça stresli bir ruh haline
sikiş hikayeleri
bürünüp özel matematik dersinden önce rahatlayabilmek için
amatör pornolar
kendisini yatak odasına kapatan genç adam telefonundan
porno resimleri
açtığı porno filmini keyifle seyir ederek yatağını
mobil porno
okşar ruh dinlendirici olduğunu iddia ettikleri özel
sex resim
bir masaj salonunda çalışan genç masör hem sağlık hem de huzur
sikiş
için gelip masaj yaptıracak olan kadını gördüğünde
porn
nutku tutulur tüm gün boyu seksi lezbiyenleri
sikiş
dikizleyerek onları en savunmasız anlarında fotoğraflayan azılı erkek lavaboya geçerek fotoğraflara bakıp koca yarağını keyifle okşamaya başlar
Our Group organises 3000+ Global Conferenceseries Events every year across USA, Europe & Asia with support from 1000 more scientific Societies and Publishes 700+ Open Access Journals which contains over 50000 eminent personalities, reputed scientists as editorial board members.
Citations : 2154
Journal of Biotechnology & Biomaterials received 2154 citations as per Google Scholar report
Index Copernicus
Google Scholar
Sherpa Romeo
Open J Gate
Genamics JournalSeek
Academic Keys
ResearchBible
China National Knowledge Infrastructure (CNKI)
Access to Global Online Research in Agriculture (AGORA)
Electronic Journals Library
RefSeek
Hamdard University
EBSCO A-Z
OCLC- WorldCat
SWB online catalog
Virtual Library of Biology (vifabio)
Publons
Geneva Foundation for Medical Education and Research
Euro Pub
ICMJE
In Association with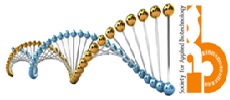 Identification and characterization of bio-remediating bacterial isolates from soil and water
3rd World Congress on Biotechnology

Manorama Singh, Vinod Chandra Pandey, Vikram Singh and Archana Tiwari
Posters: Agrotechnol
Abstract
Bioplastics are natural biopolymers have certain advantages over petroleum-derived plastic that do not cause toxic effects in the host. These are synthesized and catabolized by various microorganisms as a by-product. The world is currently using approx 140 million tons of plastics per annum consuming approximately 150 million tons of fossil fuels for processing of these plastics. Substitution of such a big demand is difficult for coming eras therefore bi-plastic provide a base for this industry as eco-friendly plastic. These biopolymers accumulate as storage materials in microbial cells under stress conditions. The most widely produced microbial bioplastics are polyhydroxyalkanoates (PHAs) and their derivatives. Ralstonia eutropha H16 is a gram- negative, rod-shaped, and facultatively chemolithoautotrophic hydrogen-oxidizing bacterium that serves as a model organism for polyhydroxyalkanoate (PHA) metabolism. Mainly found in soil and water and this bacterium has great ability to use in bioremediation, as it is able to degrade a great number of chlorinated aromatic (chloroaromatic) compounds and chemically related pollutants. Therefore, in the study the different isolates of bacteria strains were isolated from different soil and water sources. To identify these bacterial strains a 16S rDNA gene based approach was applied. Genomic DNA isolated using Gen Elute Bacterial Genomic Kit (Sigma). PCR conditions optimised to amplify 16S rDNA by using universal known primers set of rDNA at different annealing temperature in a gradient PCR. The PCR amplicon sequenced commercially and phylogentic analysis done by sequence homology search with the known sequences from the gene bank and taxonomic position of the new isolates was established.
Biography
Manorama Singh has completed his M.Tech in Biotechnology from School of Biotechnology, Rajiv Gandhi Prodaugiki Viswavidhayalaya, Bhopal, Madhya Pradesh. Presently she is working as Junior Research Fellow in the Division of Veterinary Biotechnology, Indian Veterinary Research Institute, Izatnagar.
Peer Reviewed Journals
Make the best use of Scientific Research and information from our 700 + peer reviewed, Open Access Journals
International Conferences 2023-24
Meet Inspiring Speakers and Experts at our 3000+ Global Annual Meetings
Top