Dersleri yüzünden oldukça stresli bir ruh haline
sikiş hikayeleri
bürünüp özel matematik dersinden önce rahatlayabilmek için
amatör pornolar
kendisini yatak odasına kapatan genç adam telefonundan
porno resimleri
açtığı porno filmini keyifle seyir ederek yatağını
mobil porno
okşar ruh dinlendirici olduğunu iddia ettikleri özel
sex resim
bir masaj salonunda çalışan genç masör hem sağlık hem de huzur
sikiş
için gelip masaj yaptıracak olan kadını gördüğünde
porn
nutku tutulur tüm gün boyu seksi lezbiyenleri
sikiş
dikizleyerek onları en savunmasız anlarında fotoğraflayan azılı erkek lavaboya geçerek fotoğraflara bakıp koca yarağını keyifle okşamaya başlar
Our Group organises 3000+ Global Conferenceseries Events every year across USA, Europe & Asia with support from 1000 more scientific Societies and Publishes 700+ Open Access Journals which contains over 50000 eminent personalities, reputed scientists as editorial board members.
Citations : 2154
Journal of Biotechnology & Biomaterials received 2154 citations as per Google Scholar report
Index Copernicus
Google Scholar
Sherpa Romeo
Open J Gate
Genamics JournalSeek
Academic Keys
ResearchBible
China National Knowledge Infrastructure (CNKI)
Access to Global Online Research in Agriculture (AGORA)
Electronic Journals Library
RefSeek
Hamdard University
EBSCO A-Z
OCLC- WorldCat
SWB online catalog
Virtual Library of Biology (vifabio)
Publons
Geneva Foundation for Medical Education and Research
Euro Pub
ICMJE
In Association with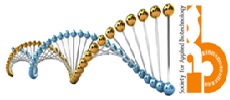 Identification of novel inhibitors of chorismate mutase enzyme involved in shikimate pathway of Mycobacterium tuberculosis: Design and in-vitro screening
3rd World Congress on Biotechnology

Reshma Chowdary Alokam, Jean kumar, D. Sriram and P.Yogeeswari
Posters: Agrotechnol
Abstract
Tuberculosis is a frightful disease which affects one third of world population, and kills 1-2 million people a year, is a top health priority. The emergence of multiple and extensively drug resistant forms (MDR and XDR) of the disease that are difficult to treat with the existing drug regimen. Despite this need, no new drug classes have been specifically marketed for TB in the last forty years, in part owing to lengthy and costly process that makes almost two decades for drug approval. One strategy that will allow for a rapid path to new anti-TB agents to discover new classes of compounds against already validated targets. One of the target is Chorismate mutase (E.C 5.4.99.5), which catalysis conversion of Chorismate to prephenate by claisen rearrangement. This enzymatically catalysed conversion of Chorismate proceed through a endo-oxa bicyclic (chair- like) transition state. Chorismate plays a key role in shikimate pathway for biosynthesis of aromatic amino acids like phenyl alanine, tyrosine and tryptophan. Thus, it has a main role in maintaining the balance between these aromatic amino acids in the cell is vital. In this study, we performed invitro screening of inhouse database molecules. More than 15 molecules showed IC50 below 1micro molar concentration. These were further supported by docking studies using Glide module (schrodinger.Inc). Hence, the thiazine derivative which showed highest percentage of inhibition at 1micromolar conccentration can be a potential lead for treating tuberculosis.
Biography
Reshma Chowdary Alokam completed her M.sc Microbiology from Avanthi PG College affiliated to Osmania University. Currently she is pursuing her Ph.D from BITS-Pilani Hyderabad Campus, Jawahar Nagar, Hyderabad.
Peer Reviewed Journals
Make the best use of Scientific Research and information from our 700 + peer reviewed, Open Access Journals
International Conferences 2023-24
Meet Inspiring Speakers and Experts at our 3000+ Global Annual Meetings
Top