Dersleri yüzünden oldukça stresli bir ruh haline
sikiş hikayeleri
bürünüp özel matematik dersinden önce rahatlayabilmek için
amatör pornolar
kendisini yatak odasına kapatan genç adam telefonundan
porno resimleri
açtığı porno filmini keyifle seyir ederek yatağını
mobil porno
okşar ruh dinlendirici olduğunu iddia ettikleri özel
sex resim
bir masaj salonunda çalışan genç masör hem sağlık hem de huzur
sikiş
için gelip masaj yaptıracak olan kadını gördüğünde
porn
nutku tutulur tüm gün boyu seksi lezbiyenleri
sikiş
dikizleyerek onları en savunmasız anlarında fotoğraflayan azılı erkek lavaboya geçerek fotoğraflara bakıp koca yarağını keyifle okşamaya başlar
Our Group organises 3000+ Global Conferenceseries Events every year across USA, Europe & Asia with support from 1000 more scientific Societies and Publishes 700+ Open Access Journals which contains over 50000 eminent personalities, reputed scientists as editorial board members.
Citations : 2154
Journal of Biotechnology & Biomaterials received 2154 citations as per Google Scholar report
Index Copernicus
Google Scholar
Sherpa Romeo
Open J Gate
Genamics JournalSeek
Academic Keys
ResearchBible
China National Knowledge Infrastructure (CNKI)
Access to Global Online Research in Agriculture (AGORA)
Electronic Journals Library
RefSeek
Hamdard University
EBSCO A-Z
OCLC- WorldCat
SWB online catalog
Virtual Library of Biology (vifabio)
Publons
Geneva Foundation for Medical Education and Research
Euro Pub
In Association with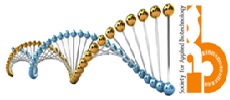 Identification of therapeutic targets in Leishmania donovani and Leishmania infantum
3rd World Congress on Biotechnology

Shivanjali Saxena and Suhail Ahmad Khan
Posters: Agrotechnol
Abstract
The availability of genomic data of human parasites in public databases has made it possible to find drug targets in the pathogen. One such approach is genome subtraction where we try to find genes which are essential to the pathogen but not present in the host. Such gene products can be proved as potential targets in the parasites, with absolutely no host toxicity issues. The leishmaniases are a group of diseases caused by protozoan parasites of the genus Leishmania. The parasite is transmitted by bites from sand-flies infected with the parasite. Leishmaniasis presents in three main clinical forms: cutaneous, mucocutaneous and visceral, which are associated with a broad range of signs, symptoms and degrees of severity. The present study aims at identifying Potential Candidate Drug Targets In Leishmania Donovani and Leishmania Infantum through genome subtraction approach using Pairwise comparison. Protein sequences belonging to the parasite was derieved from NCBI genome and compared with human proteins. Non- homologous proteins were compared to essential genes present in Database of essential genes. Proteins which passed the screening parameters were considered essential to the parasite. These essential proteins were compared to Protein Data Bank, to obtain significant hits belonging to Leishmania Donovani and Leishmania Infantum. These hits were studied to obtain promising Targets in the parasite. Six potential targets were identified overall, namely topoisomerase, petridine reductase(PTR1) phosphoribosyl transferase, Trypanothione Reductase, OMP decarboxylase and Glyoxalase II.
Biography
Shivanjali Saxena and suhail ahmad khan are pursuing Btech-Bioinformatics from Amity university, lucknow. the project work entitled ?Identification of therapeutic targets in Leishmania donovani & Leishmania infantum? is a bonafide work carried out by Shivanjali saxena and suhail ahmad khan, at Institute of Computational Biology, Bangalore, in partial fulfillment for the award of degree of ?Bachelor of Technology in Bioinformatics? of AMITY University, Lucknow, during May 2012-June 2012. This work was done under Ms. Tanima shree, the research associate of Institute of computational biology (IOCB).
Peer Reviewed Journals
Make the best use of Scientific Research and information from our 700 + peer reviewed, Open Access Journals
International Conferences 2023-24
Meet Inspiring Speakers and Experts at our 3000+ Global Annual Meetings
Top