Dersleri yüzünden oldukça stresli bir ruh haline
sikiş hikayeleri
bürünüp özel matematik dersinden önce rahatlayabilmek için
amatör pornolar
kendisini yatak odasına kapatan genç adam telefonundan
porno resimleri
açtığı porno filmini keyifle seyir ederek yatağını
mobil porno
okşar ruh dinlendirici olduğunu iddia ettikleri özel
sex resim
bir masaj salonunda çalışan genç masör hem sağlık hem de huzur
sikiş
için gelip masaj yaptıracak olan kadını gördüğünde
porn
nutku tutulur tüm gün boyu seksi lezbiyenleri
sikiş
dikizleyerek onları en savunmasız anlarında fotoğraflayan azılı erkek lavaboya geçerek fotoğraflara bakıp koca yarağını keyifle okşamaya başlar
Our Group organises 3000+ Global Conferenceseries Events every year across USA, Europe & Asia with support from 1000 more scientific Societies and Publishes 700+ Open Access Journals which contains over 50000 eminent personalities, reputed scientists as editorial board members.
Citations : 2154
Journal of Biotechnology & Biomaterials received 2154 citations as per Google Scholar report
Index Copernicus
Google Scholar
Sherpa Romeo
Open J Gate
Genamics JournalSeek
Academic Keys
ResearchBible
China National Knowledge Infrastructure (CNKI)
Access to Global Online Research in Agriculture (AGORA)
Electronic Journals Library
RefSeek
Hamdard University
EBSCO A-Z
OCLC- WorldCat
SWB online catalog
Virtual Library of Biology (vifabio)
Publons
Geneva Foundation for Medical Education and Research
Euro Pub
ICMJE
In Association with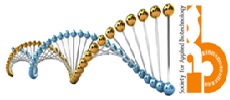 Identification of virulent lactose positive Vibrio species from Nemipterus japonicus off visakhapatnam coast
3rd World Congress on Biotechnology

T. C. Diana and C. Manjulatha
Posters: Agrotechnol
Abstract
In the marine environment, unfortunately there is an increased incidence of bacterial infections caused by environmental and toxicological risks. As fish is a highly perishable food item due to bacterial contamination from the environment, the present study is aimed to isolate the associated bacteria in order to assess the quality and hygiene of edible marine fish, pink perch, Nemipterus japonicus. Samples were collected from mucus and internal organs of the fish and cultured under sterile conditions on various types of enriched and selective media for 48 hours at 37 ? C. The bacterial isolates were identified by employing various standard morphological and biochemical techniques. The pathogens were recognised as halophilic, lactose-positive, Gram negative, motile, curved bacterium Vibrio vulnificus. The lactose positive Vibrio is a recently recognised marine organism that has pathogenic potential for humans, which may cause blistering dermatitis, gastroenteritis, septicaemia and also affecting the small intestine through secretion of enterotoxins. Thus, the present study puts emphasis on sustainable quality and safety of the fish to the consumer.
Biography
T. C. Diana obtained her Ph.D. in Zoology at Andhra University, Visakhapatnam, India. She is now Principal investigator for DST Women Scientist Project, New Delhi, India. She is author of seven publications in national/ international journals and presented her research findings in national/ International conferences. Her areas of interest are fish biology
Peer Reviewed Journals
Make the best use of Scientific Research and information from our 700 + peer reviewed, Open Access Journals
International Conferences 2023-24
Meet Inspiring Speakers and Experts at our 3000+ Global Annual Meetings
Top