Dersleri yüzünden oldukça stresli bir ruh haline
sikiş hikayeleri
bürünüp özel matematik dersinden önce rahatlayabilmek için
amatör pornolar
kendisini yatak odasına kapatan genç adam telefonundan
porno resimleri
açtığı porno filmini keyifle seyir ederek yatağını
mobil porno
okşar ruh dinlendirici olduğunu iddia ettikleri özel
sex resim
bir masaj salonunda çalışan genç masör hem sağlık hem de huzur
sikiş
için gelip masaj yaptıracak olan kadını gördüğünde
porn
nutku tutulur tüm gün boyu seksi lezbiyenleri
sikiş
dikizleyerek onları en savunmasız anlarında fotoğraflayan azılı erkek lavaboya geçerek fotoğraflara bakıp koca yarağını keyifle okşamaya başlar
Our Group organises 3000+ Global Conferenceseries Events every year across USA, Europe & Asia with support from 1000 more scientific Societies and Publishes 700+ Open Access Journals which contains over 50000 eminent personalities, reputed scientists as editorial board members.
Citations : 2154
Journal of Biotechnology & Biomaterials received 2154 citations as per Google Scholar report
Index Copernicus
Google Scholar
Sherpa Romeo
Open J Gate
Genamics JournalSeek
Academic Keys
ResearchBible
China National Knowledge Infrastructure (CNKI)
Access to Global Online Research in Agriculture (AGORA)
Electronic Journals Library
RefSeek
Hamdard University
EBSCO A-Z
OCLC- WorldCat
SWB online catalog
Virtual Library of Biology (vifabio)
Publons
Geneva Foundation for Medical Education and Research
Euro Pub
ICMJE
In Association with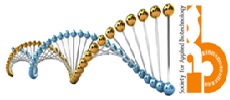 Impact of national certification system for tissue culture raised plants (ncs-tcp) on Indian plant tissue culture industry: A unique quality management system for commercial plant tissue culture
3rd World Congress on Biotechnology

Shiv Kant Shukla, Purnima Sharma and Renu Swarup
ScientificTracks Abstracts: J Biotechnol Biomater
Abstract
Quality management system (QMS) is a systemic approach of managing quality through good infrastructure, well defined organizational structure, standard procedures, resources and products. QMS aims at customer satisfaction through continuous improvements. QMS in plant tissue culture is novel approach covering the recognition of commercial tissue culture production facilities, accreditation of test laboratories and certification of tissue culture raised plants of recognized tissue culture production facilities by the Accredited Test Laboratories. The whole programme is popularly known as National Certification System for Tissue Culture Raised Plants (NCS-TCP). Tissue culture technology through micro propagation has revolutionized the agriculture scenario worldwide by mass clonal multiplication of various economical plant species. In Indian scenario, this sector has witnessed a significant growth particularly in the last 10 years and a number of companies with production capacity ranging from a few lakhs to 30 million plants per annum are functional with cumulative production capacity of more than 300 million plants per annum. There is an enormous potential which can be realized by propagation of disease free and high quality planting material. Lack of effective quality parameters in micro-propagation may result into spread of virus infected and/or somaclonal variants which may hamper its growth resulting in lower levels of acceptance of this promising technology. Therefore, a quality management system is crucial for the healthy growth of the micro propagation industry. Accordingly, NCS-TCP has been established by the Department of Biotechnology (DBT), Government of India which is first of its kind in the world. It is a dynamic and comprehensive system intended for facilitating production of quality tissue culture plants and providing mechanisms for certification of quality tissue culture plants. NCS-TCP has received a very enthusiastic response from the industry. In spite of the fact that the Recognition of the companies under the NCS-TCP is not mandatory, within the short duration of its implementation from 2007, more than 90% of the leading tissue culture companies have got themselves recognized under the system and many other small units are in the process of assessment. Significant impact of NCS-TCP includes strengthening the capacities of tissue culture companies, enhancing their visibility resulting into market reach, increase in the production capacity of recognized companies, introduction of new crops and increase in the number of samples referred to testing. It may be concluded that this system has provided conducive environment for the growth of plant tissue culture industry in India and has potential to be replicated worldwide.
Biography
Shiv Kant Shukla has done PhD in Biotechnology and has diversified experience in the area of commercial biotechnology. He had earlier worked as in charge of commercial plant tissue culture unit and currently working in Biotech Consortium India Limited (BCIL), New Delhi a company promoted by DBT, Govt of India. As the Manager BCIL, he is managing projects of national importance such as National Certification System for Tissue Culture Plants (NCS-TCP), consultancy services for setting up of biotech park/incubator, organization of entrepreneurship development programmes in biotechnology etc.
Peer Reviewed Journals
Make the best use of Scientific Research and information from our 700 + peer reviewed, Open Access Journals
International Conferences 2023-24
Meet Inspiring Speakers and Experts at our 3000+ Global Annual Meetings
Top