Dersleri yüzünden oldukça stresli bir ruh haline
sikiş hikayeleri
bürünüp özel matematik dersinden önce rahatlayabilmek için
amatör pornolar
kendisini yatak odasına kapatan genç adam telefonundan
porno resimleri
açtığı porno filmini keyifle seyir ederek yatağını
mobil porno
okşar ruh dinlendirici olduğunu iddia ettikleri özel
sex resim
bir masaj salonunda çalışan genç masör hem sağlık hem de huzur
sikiş
için gelip masaj yaptıracak olan kadını gördüğünde
porn
nutku tutulur tüm gün boyu seksi lezbiyenleri
sikiş
dikizleyerek onları en savunmasız anlarında fotoğraflayan azılı erkek lavaboya geçerek fotoğraflara bakıp koca yarağını keyifle okşamaya başlar
Our Group organises 3000+ Global Conferenceseries Events every year across USA, Europe & Asia with support from 1000 more scientific Societies and Publishes 700+ Open Access Journals which contains over 50000 eminent personalities, reputed scientists as editorial board members.
Citations : 2154
Journal of Biotechnology & Biomaterials received 2154 citations as per Google Scholar report
Index Copernicus
Google Scholar
Sherpa Romeo
Open J Gate
Genamics JournalSeek
Academic Keys
ResearchBible
China National Knowledge Infrastructure (CNKI)
Access to Global Online Research in Agriculture (AGORA)
Electronic Journals Library
RefSeek
Hamdard University
EBSCO A-Z
OCLC- WorldCat
SWB online catalog
Virtual Library of Biology (vifabio)
Publons
Geneva Foundation for Medical Education and Research
Euro Pub
ICMJE
In Association with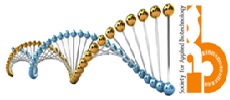 Improved transdermal drug delivery through lipid vesicles having ethanol as integral component
3rd World Congress on Biotechnology

Manish K. Chourasia
ScientificTracks Abstracts: J Biotechnol Biomater
Abstract
The practical feasibility of ethosomal vesicles has been investigated in order to deliver ketoprofen though skin to systemic circulation. Basically ethosomes exhibit lipid bilayers like liposomes; however they differ with liposomes in terms of composition. Liposomes are composed of phosphatidyl choline and cholesterol whereas ethosomes contain high concentration of ethanol in place of cholesterol. In the present project, the ethosomes were prepared, optimized and characterized. Vesicular shape, size and entrapment efficiency were determined by transmission electron microscopy, dynamic light scattering and minicolumn centrifugation technique, respectively. Vesicle sizes varied from 120.3?6.1 to 410.2?21.8 nm depending on the concentrations of soya phosphatidyl choline (SPC) and ethanol. Entrapment efficiency increased with concentrations of SPC and ethanol. The formulations exhibited entrapment efficiencies of 42-78%. In vitro release through cellophane membrane showed sustained release of drug from ethosomal formulations in contrast to hydroalcoholic drug solution (HA) which released most of the drug within 2-3 hrs. In vitro drug permeation across human skin revealed improved drug permeation and higher transdermal flux with ethosomal formulations compared to hydroethanolic drug solution. Kinetics of in vitro skin permeation showed zero order drug release from formulations. Based on in vitro transdermal flux, the estimated steady state in vivo plasma concentration from ethosomes attained therapeutic drug levels whereas hydroalcoholic drug solution exhibited sub therapeutic drug concentration with a patch size of 50 cm2. Skin permeation of ethosomal formulations assessed by confocal microscopy revealed enhanced permeation of Rhodamine 123 loaded formulation in comparison to the hydroalcoholic solution.
Biography
Manish K. Chourasia has completed his M. Pharm and PhD from Dr. H.S. Gour University, Sagar, MP, India in the year 1999 and 2005, respectively. He has completed postdoctoral studies from Department of Pharmacy, National University of Singapore, Singapore from 2007-2009. He is working as Scientist in Pharmaceutics Division of CDRI, Lucknow. He has published more than 18 papers in reputed journals. He has also received quite a few awards including university gold medal for undergraduate studies and CRS-Capsugel/Pfizer innovative aspects of oral drug delivery and absorption Graduate/Post-Doc award, USA, for his PhD work on guar microspheres for colon targeted drug delivery
Peer Reviewed Journals
Make the best use of Scientific Research and information from our 700 + peer reviewed, Open Access Journals
International Conferences 2023-24
Meet Inspiring Speakers and Experts at our 3000+ Global Annual Meetings
Top