Dersleri yüzünden oldukça stresli bir ruh haline
sikiş hikayeleri
bürünüp özel matematik dersinden önce rahatlayabilmek için
amatör pornolar
kendisini yatak odasına kapatan genç adam telefonundan
porno resimleri
açtığı porno filmini keyifle seyir ederek yatağını
mobil porno
okşar ruh dinlendirici olduğunu iddia ettikleri özel
sex resim
bir masaj salonunda çalışan genç masör hem sağlık hem de huzur
sikiş
için gelip masaj yaptıracak olan kadını gördüğünde
porn
nutku tutulur tüm gün boyu seksi lezbiyenleri
sikiş
dikizleyerek onları en savunmasız anlarında fotoğraflayan azılı erkek lavaboya geçerek fotoğraflara bakıp koca yarağını keyifle okşamaya başlar
Our Group organises 3000+ Global Conferenceseries Events every year across USA, Europe & Asia with support from 1000 more scientific Societies and Publishes 700+ Open Access Journals which contains over 50000 eminent personalities, reputed scientists as editorial board members.
Citations : 2154
Journal of Biotechnology & Biomaterials received 2154 citations as per Google Scholar report
Index Copernicus
Google Scholar
Sherpa Romeo
Open J Gate
Genamics JournalSeek
Academic Keys
ResearchBible
China National Knowledge Infrastructure (CNKI)
Access to Global Online Research in Agriculture (AGORA)
Electronic Journals Library
RefSeek
Hamdard University
EBSCO A-Z
OCLC- WorldCat
SWB online catalog
Virtual Library of Biology (vifabio)
Publons
Geneva Foundation for Medical Education and Research
Euro Pub
ICMJE
In Association with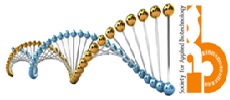 In silico molecular modelling and docking studies on leukocidin LUKD in Staphylococcus aureus
3rd World Congress on Biotechnology

Nidhina N, Manibharathi P, Nilavazhagan A, Swetha MP and Muthukumar SP
Posters: Agrotechnol
Abstract
Methicillin Resisistant Staphylococcus aureus (MRSA) infection is one of the most prevalent infection among the bacterial infections in animals as well as humans and are resistant to most of the potential antibiotics. The existing drugs are not sufficient to control and cure the infection. Panton Valentine Leukocidin (PVL), a β-pore forming cytotoxin, of prophage origin that helps MRSA to obtain the nutrient from host cell by oozing out the cell contents, increases its virulence. It targets phagocytes, especially polymorphonuclear neutrophils (PMNs), and also causes necrotising pneumonia. In silico docking provide a platform to study the interaction between the antimicrobial compounds and PVL. But no 3D molecular structure is available for PVL so far. Considering the above, the present study is focused to model a template for the protein and to find out the potential inhibitor for the PVL by interacting the available antibacterial compounds with the predicted active sites. We obtained γ-hemolysin as the template for PVL with 90% querry coverage and 77% identity through BLAST. The active sites are predicted by Q-Site Finder and are docked with existing antibacterial compounds using ArgusLab. Based on docking energy and hydrogen bond interaction, diathymosulfone, myrophine, andrimid, beclobrate and probucol are identified as best antibacterial compounds to be used as drugs against PVL containing MRSA.
Biography
Peer Reviewed Journals
Make the best use of Scientific Research and information from our 700 + peer reviewed, Open Access Journals
International Conferences 2023-24
Meet Inspiring Speakers and Experts at our 3000+ Global Annual Meetings
Top