Dersleri yüzünden oldukça stresli bir ruh haline
sikiş hikayeleri
bürünüp özel matematik dersinden önce rahatlayabilmek için
amatör pornolar
kendisini yatak odasına kapatan genç adam telefonundan
porno resimleri
açtığı porno filmini keyifle seyir ederek yatağını
mobil porno
okşar ruh dinlendirici olduğunu iddia ettikleri özel
sex resim
bir masaj salonunda çalışan genç masör hem sağlık hem de huzur
sikiş
için gelip masaj yaptıracak olan kadını gördüğünde
porn
nutku tutulur tüm gün boyu seksi lezbiyenleri
sikiş
dikizleyerek onları en savunmasız anlarında fotoğraflayan azılı erkek lavaboya geçerek fotoğraflara bakıp koca yarağını keyifle okşamaya başlar
Our Group organises 3000+ Global Conferenceseries Events every year across USA, Europe & Asia with support from 1000 more scientific Societies and Publishes 700+ Open Access Journals which contains over 50000 eminent personalities, reputed scientists as editorial board members.
Citations : 2154
Journal of Biotechnology & Biomaterials received 2154 citations as per Google Scholar report
Index Copernicus
Google Scholar
Sherpa Romeo
Open J Gate
Genamics JournalSeek
Academic Keys
ResearchBible
China National Knowledge Infrastructure (CNKI)
Access to Global Online Research in Agriculture (AGORA)
Electronic Journals Library
RefSeek
Hamdard University
EBSCO A-Z
OCLC- WorldCat
SWB online catalog
Virtual Library of Biology (vifabio)
Publons
Geneva Foundation for Medical Education and Research
Euro Pub
ICMJE
In Association with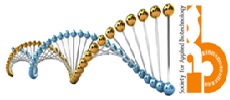 In vitro culture of Moringa oleifera, multipurpose specie for Chile
5th World Congress on Biotechnology

Priscila Cartes and Catherine Delaveau
Accepted Abstracts: J Biotechnol Biomater
Abstract
Moringa oleifera is a native crop to North India, Bangladesh, Afghanistan and Pakistan. Currently grows throughout the tropics. Fruits, seeds and roots are used for human consumption and their stems are used for animal feed. The species has become very important because contain 18 of the 20 amino acid that the human body required and is one of the plant species with higher seed oil content, between 30-40%. The aim of this study was to evaluate in vitro germination of zygotic embryos of M. oleifera and to select genotypes by their in vitro survival. For the embryo rescue, seeds were disinfected in 70% ethanol (v/v) for 3 min and 50% sodium hypochlorite (v/v) for 20 min followed by successive rinses with sterile water. The seed coats were removed and zigotic embryo was rescued. Embryos were transferred to Murashige and Skoog (MS) culture medium with macronutrients diluted at 25% and cultured in both, dark and light conditions, at 25?1?C. After 14 days an 88% and 77% of germination in dark and light conditions was obtained, respectively. These results are the first reports of in vitro germination of M. oleifera in Chile and show the ability to generate a culture protocol to enhance future nutraceutical uses in the Country.
Biography
Priscila Carteshas completed her Doctorate degree at the age of 29 years from the University of Concepci?n, Chile. She is Director at Vitroflora Austral Ltda. managing the scientific area of the company. She has participated in more than 10 papers in reputed journals and has attended several conferences en the Forest biotechnology area, especially in plant tissue culture issue.
Peer Reviewed Journals
Make the best use of Scientific Research and information from our 700 + peer reviewed, Open Access Journals
International Conferences 2023-24
Meet Inspiring Speakers and Experts at our 3000+ Global Annual Meetings
Top