Dersleri yüzünden oldukça stresli bir ruh haline
sikiş hikayeleri
bürünüp özel matematik dersinden önce rahatlayabilmek için
amatör pornolar
kendisini yatak odasına kapatan genç adam telefonundan
porno resimleri
açtığı porno filmini keyifle seyir ederek yatağını
mobil porno
okşar ruh dinlendirici olduğunu iddia ettikleri özel
sex resim
bir masaj salonunda çalışan genç masör hem sağlık hem de huzur
sikiş
için gelip masaj yaptıracak olan kadını gördüğünde
porn
nutku tutulur tüm gün boyu seksi lezbiyenleri
sikiş
dikizleyerek onları en savunmasız anlarında fotoğraflayan azılı erkek lavaboya geçerek fotoğraflara bakıp koca yarağını keyifle okşamaya başlar
Our Group organises 3000+ Global Conferenceseries Events every year across USA, Europe & Asia with support from 1000 more scientific Societies and Publishes 700+ Open Access Journals which contains over 50000 eminent personalities, reputed scientists as editorial board members.
Citations : 2154
Journal of Biotechnology & Biomaterials received 2154 citations as per Google Scholar report
Index Copernicus
Google Scholar
Sherpa Romeo
Open J Gate
Genamics JournalSeek
Academic Keys
ResearchBible
China National Knowledge Infrastructure (CNKI)
Access to Global Online Research in Agriculture (AGORA)
Electronic Journals Library
RefSeek
Hamdard University
EBSCO A-Z
OCLC- WorldCat
SWB online catalog
Virtual Library of Biology (vifabio)
Publons
Geneva Foundation for Medical Education and Research
Euro Pub
ICMJE
In Association with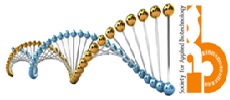 In vitro propagation and callus induction of endangered medicinal herb Ocimum citriodorus.L
World Congress on Biotechnology

*G.Venugopal and A.Prasada Rao
ScientificTracks Abstracts: J Biotechnol Biomaterial
DOI: 10.4172/2155-952X.1000001
Abstract
Plants constitute the major source of raw materials as drugs used in treating various diseases of human beings. Because of wide spread toxicity and harmful side effects often caused by synthetic drugs and antibiotics, modern society increasingly preferring drugs of herbal origin. Genetic diversity of traditional medicinal herbs and plants are threatened by extinction as a result of over exploitation, environment unfriendly harvesting techniques, loss of growth habitats and unmonitored trade of medicinal plants. Propagation through seed is often limited for some medicinal plants because of poor seed production and germination ability. Further, propagation of these medicinal plants by conventional techniques like rooting of cuttings and grafting is not adequate to meet overgrowing demand. Hence, there is an urgent need to develop and adopt other propagation techniques like in vitro cultivation for large scale multiplication of medicinally important species. It offers many unique advantages over conventional methods of plant propagation. Ocimum citriodorus (O. ? citriodorum) (Lemon basil) belongs to the family Lamiaceae, is rich in aromatic essential oils and valuable for its medicinal, volatile and culinary properties. The present study describes the procedure for mass propagation and caulogenesis in O. ? citriodorum using nodal and leaf cultures. Shoot bud initiation was observed after four days of culture on full strength MS medium supplemented with nodal segments. Our regular observations revealed healthy growth of shoot sprouts into nodular buds in 10 days on MS media with 0.25-5.0mg/lit BAP and in combination with 0.25-5.0mg/lit IBA. An attempt has been made to study caulogenesis in Ocimum citriodorus L. using leaf and nodal explants inoculated on full strength MS medium with 0-5.0mg/ lit IAA and 0- 5.0mg/lit IBA. Calli bud formation occurred in both explants after one week. Effective and voluminous growth of callus was found after ten days of inoculation.
Biography
Peer Reviewed Journals
Make the best use of Scientific Research and information from our 700 + peer reviewed, Open Access Journals
International Conferences 2023-24
Meet Inspiring Speakers and Experts at our 3000+ Global Annual Meetings
Top