Dersleri yüzünden oldukça stresli bir ruh haline
sikiş hikayeleri
bürünüp özel matematik dersinden önce rahatlayabilmek için
amatör pornolar
kendisini yatak odasına kapatan genç adam telefonundan
porno resimleri
açtığı porno filmini keyifle seyir ederek yatağını
mobil porno
okşar ruh dinlendirici olduğunu iddia ettikleri özel
sex resim
bir masaj salonunda çalışan genç masör hem sağlık hem de huzur
sikiş
için gelip masaj yaptıracak olan kadını gördüğünde
porn
nutku tutulur tüm gün boyu seksi lezbiyenleri
sikiş
dikizleyerek onları en savunmasız anlarında fotoğraflayan azılı erkek lavaboya geçerek fotoğraflara bakıp koca yarağını keyifle okşamaya başlar
Our Group organises 3000+ Global Conferenceseries Events every year across USA, Europe & Asia with support from 1000 more scientific Societies and Publishes 700+ Open Access Journals which contains over 50000 eminent personalities, reputed scientists as editorial board members.
Citations : 2154
Journal of Biotechnology & Biomaterials received 2154 citations as per Google Scholar report
Index Copernicus
Google Scholar
Sherpa Romeo
Open J Gate
Genamics JournalSeek
Academic Keys
ResearchBible
China National Knowledge Infrastructure (CNKI)
Access to Global Online Research in Agriculture (AGORA)
Electronic Journals Library
RefSeek
Hamdard University
EBSCO A-Z
OCLC- WorldCat
SWB online catalog
Virtual Library of Biology (vifabio)
Publons
Geneva Foundation for Medical Education and Research
Euro Pub
ICMJE
In Association with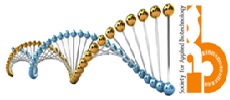 In vitro propagation and evaluation of antimicrobial and antioxidant potential of an endangered herb - Cassia tora to explore its neutraceutical values
3rd World Congress on Biotechnology

Sumangala Rao1 and C. Suresh
ScientificTracks Abstracts: J Biotechnol Biomater
Abstract
C.tora, an annual herb growing in Asian countries, is edible in South East Asia by local folk fore. It is known medicinal plant as a laxative, antiperiodic, in leprosy, ringworm, bronchitis and cardiac disorders, ophthalmic, and skin disorders. There is an Ayurvedic formulation called ?chakramada tailamu?. C. tora constitutes an Ayurvedic preparation ?Dadhughnavati?, which is one of the successful antifungal formulations. Leaf extracts of the plant with petroleum ether, ethyl acetate and methanol were analyzed for antimicrobial and antioxidant activities. As this herb is seasonal, in vitro regeneration was done using MS medium supplemented with NAA and BAP. C tora expressed good activity against all human pathogens used for study. The results showed very high inhibitory activity against skin pathogens like Staphylococcus and Candida albicans. C. tora has very strong antioxidant activity; this is reflected by the least IC50 value of 60 micrograms for C. tora methanol extract. As the wild population of this plant species has become vulnerable to extinction, measures are needed to conserve it using tissue culture and other techniques. In vitro propagation provides a source of these plants in all seasons and C.tora exhibited rapid production of shoots. This study reveals a fairly good correlation between traditional therapeutic use and in vitro antimicrobial activity. C. tora which exhibited strong antibacterial and antioxidant values thus can be regularly used in diet to fight oxidative stress.
Biography
Peer Reviewed Journals
Make the best use of Scientific Research and information from our 700 + peer reviewed, Open Access Journals
International Conferences 2023-24
Meet Inspiring Speakers and Experts at our 3000+ Global Annual Meetings
Top